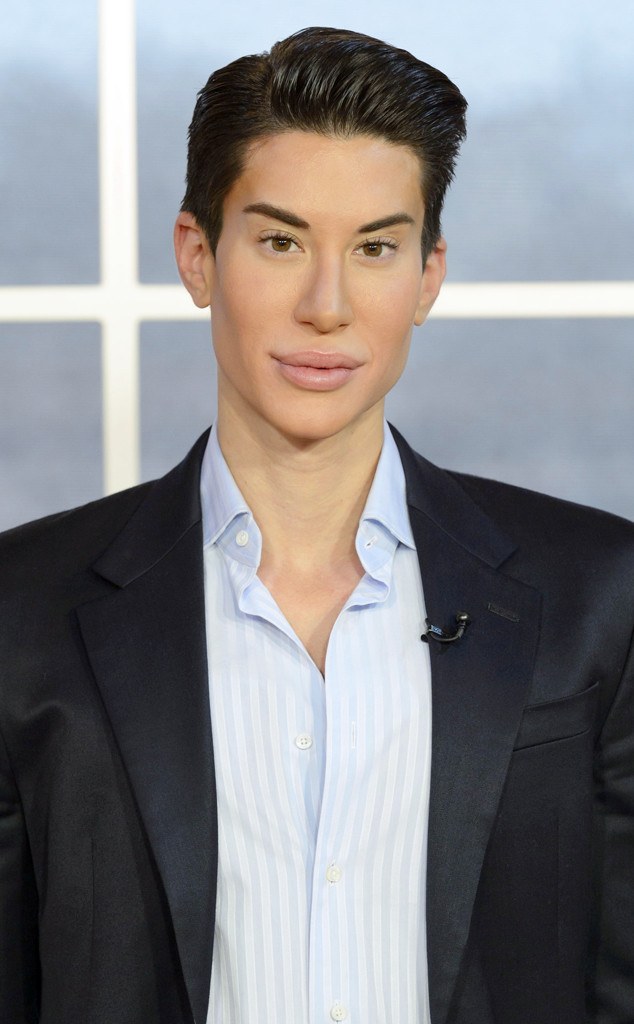 REX USA/Ken McKay/Rex
It's a People-Trying-to-Look-Like-Dolls Showdown!
While we grew up with the idea that Ken and Barbie were the ideal couple—rolling around in their Beach Cruiser, strutting the latest fashion and living in a pink palace—such is not the case when it comes to Human Ken and Human Barbie.
Justin Jedlica, who is famous for undergoing approximately 140 surgical procedures to look like Ken, didn't exactly have the nicest things to say about Valeria Lukyanova, who has transformed herself to look like a spitting image of a real-life Barbie doll.
"We met at a photo shoot. She's a cute girl," Jedlica told GQ before adding, "I don't really get her. I don't get why people think she's so interesting. She has extensions. She wears stage makeup. She's an illusionist."