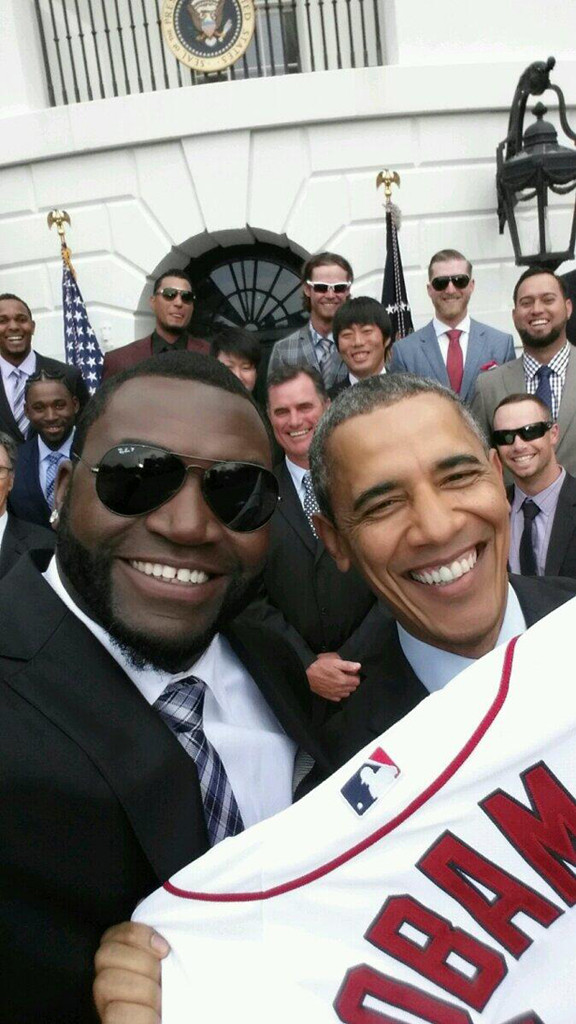 Twitter
It's all fun and games until POTUS gets tricked…
White House Senior Advisor Dan Pfeiffer has spoken out about the controversy swirling Boston Red Sox's David Ortiz's recent selfie with President Barack Obama.
Unbeknownst to the president, the athlete had a paid deal with Samsung and took the photo as a means to get publicity for the company.
"Maybe this will be the end of all selfies," he said on CBS's Face the Nation.
"Someone who uses the president's likeness to promote a product…that's a problem with the White House."
Pfeiffer added that White House lawyers have spoken with Samsung's legal team over the now-infamous selfie.