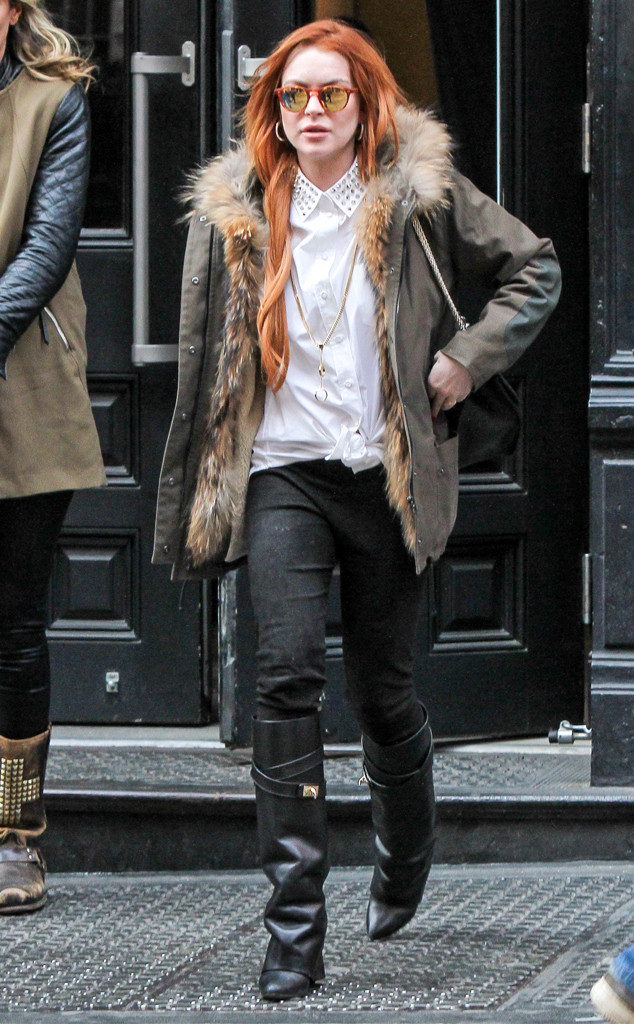 AKM-GSI
Lindsay Lohan is admitting she "screwed up" and drank after her last stay in rehab.
On last night's episode of Lindsay, the 27-year-old actress was confronted about relapsing by her life coach AJ Johnson. "I thought we were friends, why are you asking me this on camera?" a disgruntled Lohan asked Johnson before insisting she was still sober.
Johnson said that mom Dina Lohan accused her daughter of drinking. Furthermore, Johnson found a bottle of wine in Lohan's apartment.