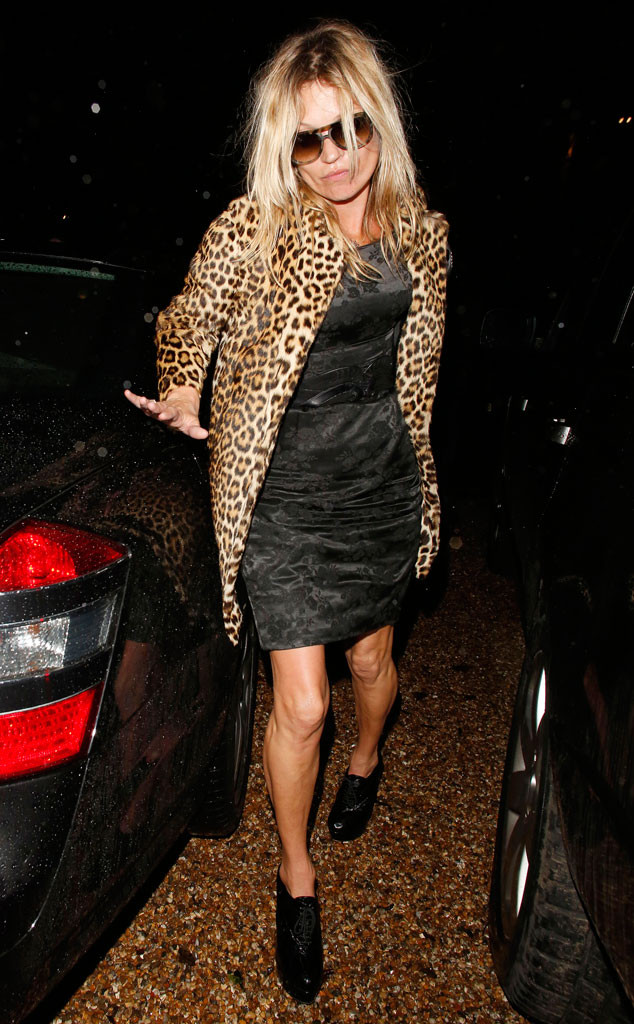 XPOSUREPHOTOS.COM
We tend to toss around the term supermodel a lot these days, but Kate Moss is one of those women who really, truly deserves that title.
But even this 40-year-old model-designer-badass has body insecurities—so much so, in fact, that she vows to never wear a certain type of clothing highlighting her single self-perceived flaw. So just what the heck could be wrong with Ms. Moss?!
"I've got bow legs," she tells the U.K.'s Sunday Times, as excerpted by Glamour U.K. And because her runway-walking stems bend outwards a bit even when she stands straight up (which hasn't seemed to cause any problems in the past), the Brit admits she'll "never do mid-calf" when it comes to clothing or shoes.