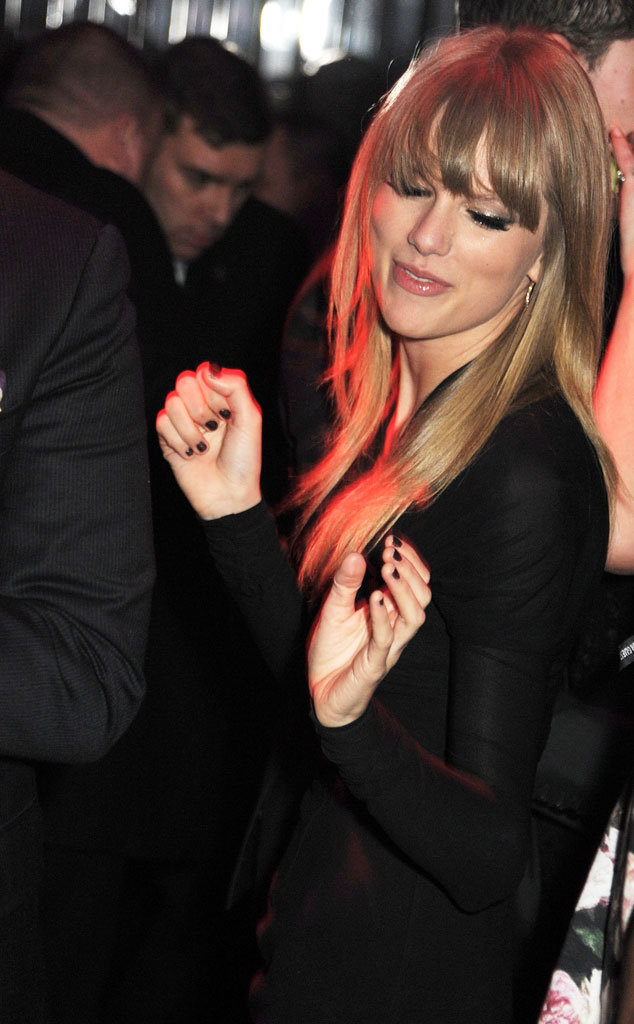 Dave M. Benett/Getty Images for BACARDI
Two things to mention from last night's ACM Awards. One: Taylor Swift looked so damn hot in that midriff-baring ensemble. And she was rocking some serious sex hair. Yowza.
And two: Taylor once again showed us how the rhythm will always, always get her. No award show is complete without Taylor Swift dancing to the performances like no one is watching (even though millions and millions of people are), and we love her for it.
And don't judge her. Who would you rather watch on TV? Someone in the audience sitting in their seat, awkwardly bobbing their head and/or smiling stiffly when the camera is on them? Or Taylor Swift awkwardly but enthusiastically shaking it to every song?