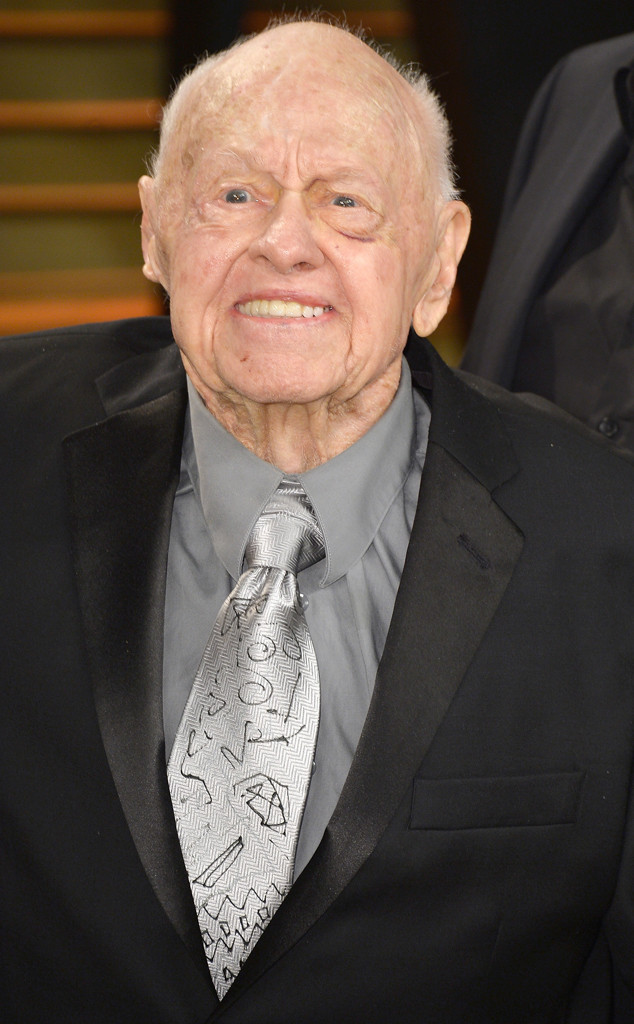 Pascal Le Segretain/Getty Images
Mickey Rooney, who had been "in ill health for quite some time," died Sunday at age 93. Reacting to news of the screen legend's death, many stars took to Twitter to pay their respects to the late actor.
Mickey's eighth wife, Jan Rooney, told The Hollywood Reporter that she hadn't seen her husband since last April and learned of his death via TMZ. She added that the movie star was living in the Studio City, Calif., home of her son Mark Aber. The family has been at odds in recent years over Mickey's public allegations that Jan's son, Christopher Aber, had withheld food and medication from the actor.
At the time of his death, Mickey was working on a movie, The Strange Case of Dr. Jekyll and Mr. Hyde. During his 88-year career, he was given two honorary Oscars, two Golden Globes and one Emmy.
Here's what the stars are saying about Mickey's passing: