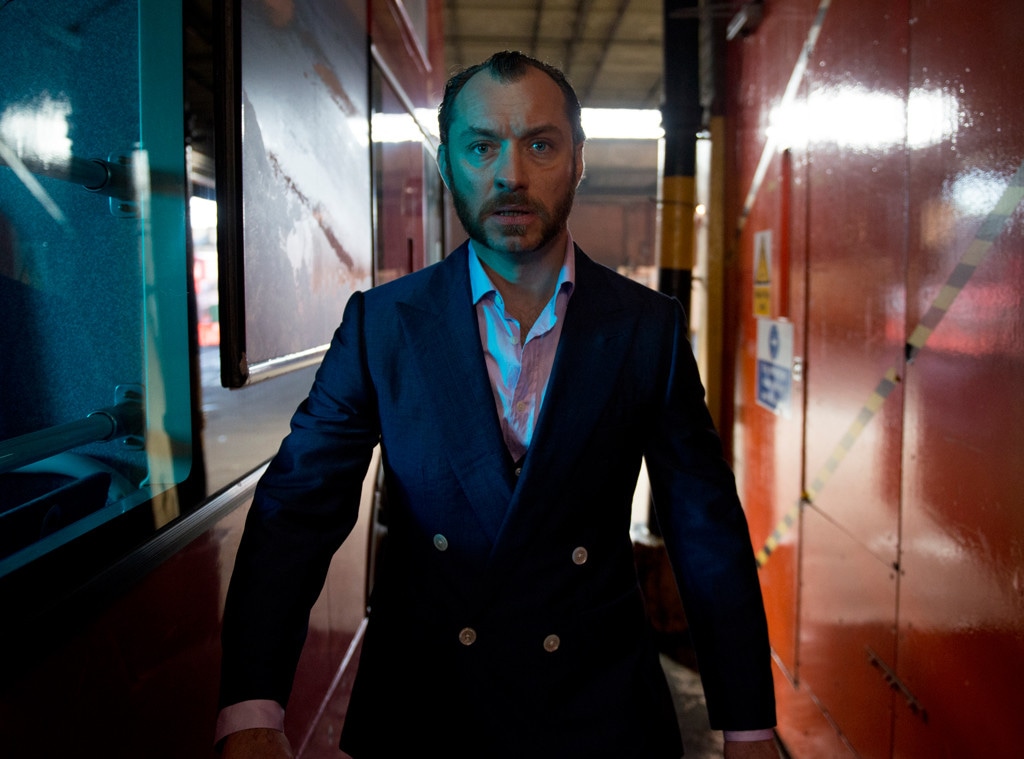 Fox Searchlight
Hey, Jude Law. The two-time Oscar nominee, who recently checked into The Grand Budapest Hotel, now checks out of The Big House as cocky safecracker Dom Hemingway. After serving 12 years in a British prison (and then binging on hookers and blow), the explosive ex-con sets out to collect the money he's owed for not ratting out his boss, Mr. Fontaine (Demian Bichir). But a near-fatal accident ruins Dom's plans, and he flirts with returning to a life of crime—all while trying to reconnect with his estranged daughter, Evelyn (Emilia Clarke). Funny, raunchy Dom suffers from uneven plotting, but Law's outrageous outlaw still kills. Here's why:
1. A Schwinging Start: In Dom's opening monologue, during which he's being pleasured by a fellow inmate, he compares his "exquisite" endowment to a cheetah, a volcano and even a Picasso and Renoir. That takes balls.
2. He Throws His Weight Around. Literally: Law is almost unrecognizable here, hiding his usual leading-man good looks. His physical transformation included gaining 20 pounds and a beer paunch to play a guy who's always pissed (as in angry and drunk).
3. He's a Cheeky Bloke: As part of his fearless performance, Law goes the full monty, stomping through the woods with his bare bum in plain view. Even with the extra poundage, the dude can still work it.
4. He's a Master of the Foul-Mouthed Soliloquy: Law delivers several expletive-laced rants that are almost Shakespearean in their lyrical bravado.
5. Like a Cockroach, He's Virtually Indestructible: The guy is beat up, hit by a car, soaked in booze and drugs, and nearly has his aforementioned manhood chopped off. Yet Dom and, um, Dom Jr. still stand.
6. His Piss and Vinegar Are Mixed With Charm: Sure, Dom can be vile and violent, but charismatic Law gives the character enough complexity that we actually root for his redemption.
7. One Word: Muttonchops. Facial hair makes the man. Scruff said.