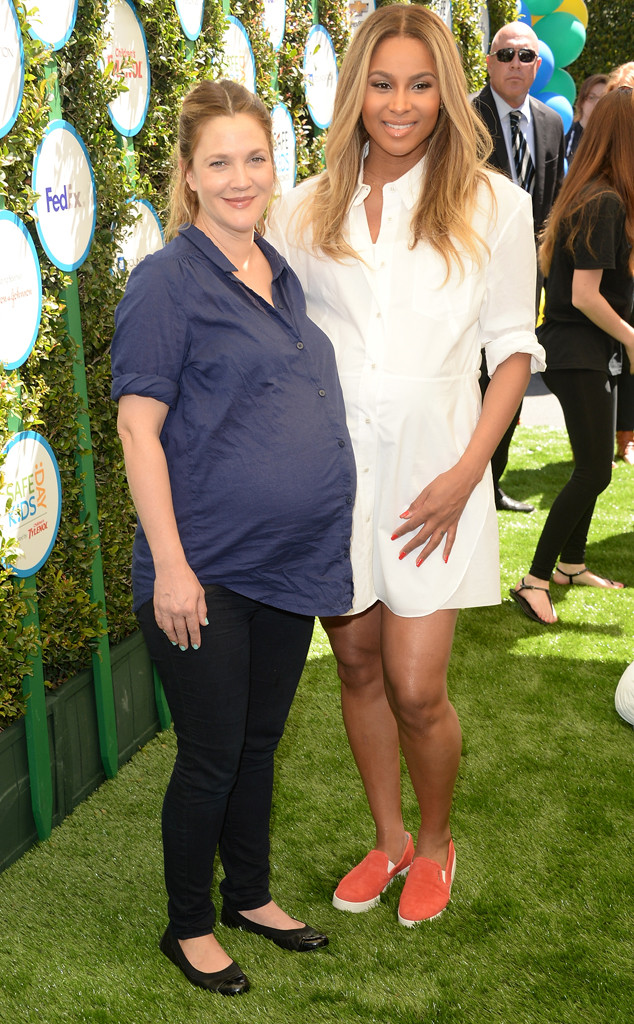 Jason Merritt/Getty Images
Ciara and Drew Barrymore definitely have that mom-to-be glow.
The gorgeous pregnant stars showed off their baby bumps Saturday in Los Angeles at a Safe Kids Day event, with Ciara rocking a white shirtdress and Barrymore sporting a navy blue shirt, black pants and ballet flats.
The duo was all smiles as they posed together at the outdoor event, before taking some time to chat.
"Excited About Joining Safe Kids 2 Day!! Together We Can Protect Kids, Prevent Injuries, and Save Lives!," Ciara posted on Instagram prior to the event.