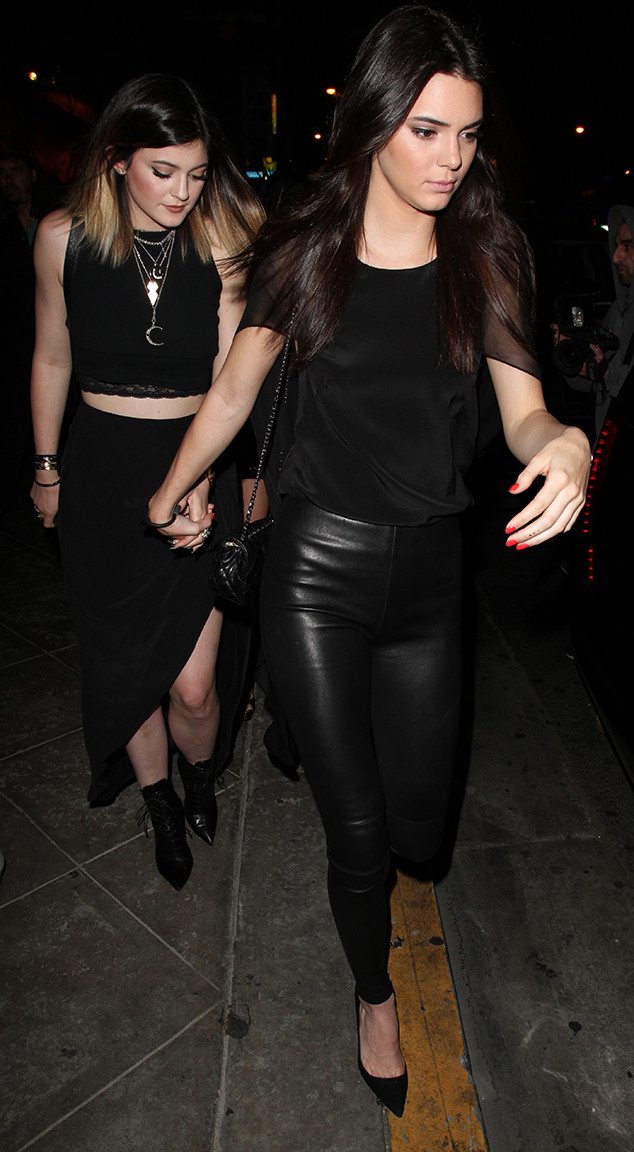 JCalderon / Splash News
It was a girls' night out for sisters Khloe Kardashian, Kendall Jenner and Kylie Jenner!
The stylish brunette beauties all attended Sean "Diddy" Combs star-studded sweet 16 bash for his son Christian "King" Combs at 1 Oak on Friday evening.
The dress code was all black for the birthday party; Khloé donned a long-sleeve formfitting dress with strappy silver and black heels, Kendall opted for a silk short-sleeve top with leather pants and suede pumps and Kylie sported a crop top and skirt with pointy lace-up booties.