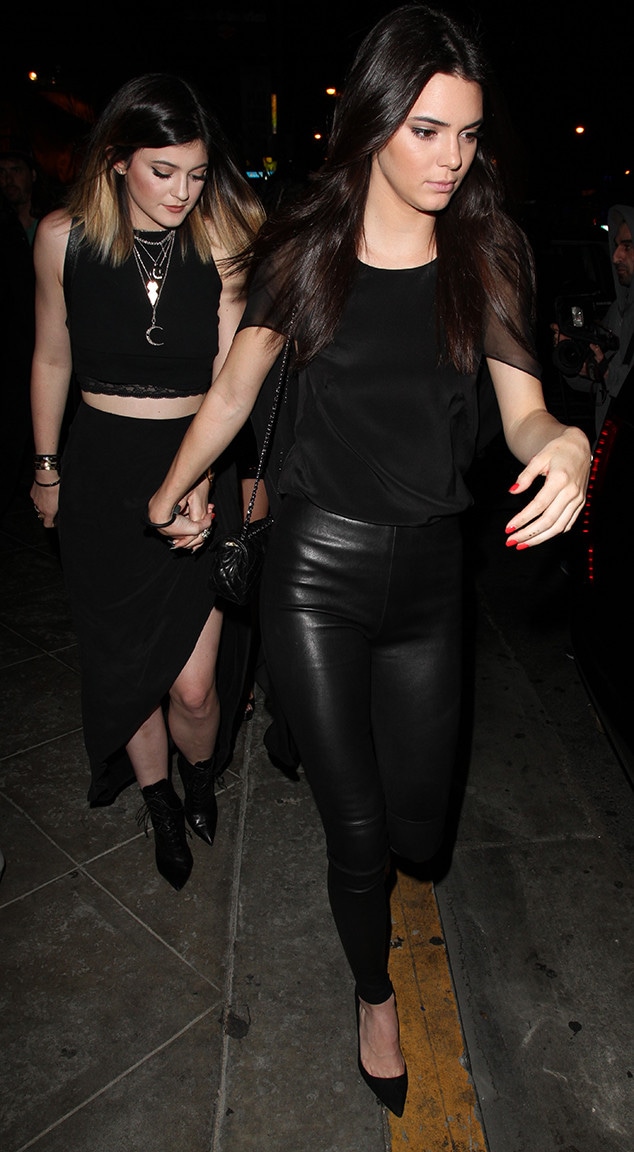 JCalderon / Splash News
It was a girls' night out for sisters Khloé Kardashian, Kendall Jenner and Kylie Jenner!
The stylish brunette beauties all attended Sean "Diddy" Combs' star-studded sweet 16 bash for his son Christian "King" Combs at 1 Oak on Friday evening.
The dress code was all black for the birthday party; Khloé donned a long-sleeve formfitting dress with strappy silver and black heels, Kendall opted for a silk short-sleeve top with leather pants and suede pumps and Kylie sported a crop top and skirt with pointy lace-up booties.
Chelsea Lauren/Getty Images
French Montana, Meek Mills and Kendrick Lamar performed at the lavish affair, while Zendaya sang "Happy Birthday."
Hundreds of teens, including Willow Smith, packed in to the venue and the music mogul had a billboard put up on the side of the building of his son wearing a crown.
Chelsea Lauren/Getty Images
A celebration fit for a "King," clearly!
The 16-year-old E! star also added a sweet Instagram snapshot on Friday with Kendall and Selena Gomez, clad in a sleeveless long frock, sharing a sweet embrace on the dance floor.
Kylie and Selena also took advantage of some beautiful floral arrangements and posed with some roses.
—Reporting by Alicia Quarles