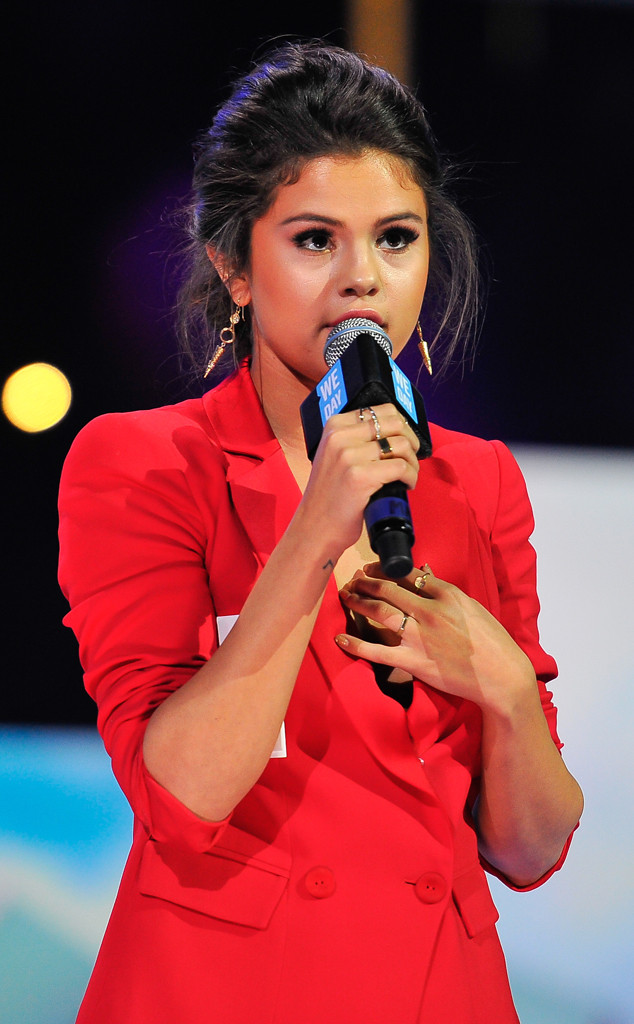 Steve Jennings/Getty Images for Free The Children
UPDATE: Cruz pleaded not guilty to felony stalking after being charged April 7 following his second arrest in a week on Gomez's property. He is also facing a misdemeanor count of violating a criminal protective order. If convicted on both counts, Cruz could face a maximum sentence of four years in state prison. Bail has been set at $150,000 and his next court date is April 17.
___________________________
Selena Gomez might want to think about beefing up her perimeter.
The homeless man convicted Wednesday of trespassing on her property was arrested "near the vicinity" of her Calabasas-area home, the L.A. County Sheriff's Department confirmed Friday.
According to information released by the LASD's Malibu/Lost Hills Station, deputies responded to a call to report a "suspicious person" and upon arrival detained 20-year-old Che Cruz, who was previously arrested on Gomez's property last Sunday.
Per the L.A. County District Attorney's Office, a 45-day stay in county jail had been a part of the sentence handed down earlier this week after Cruz pleaded no contest to unauthorized entry of a dwelling house, but he was released after having served seven days ahead of his court date.