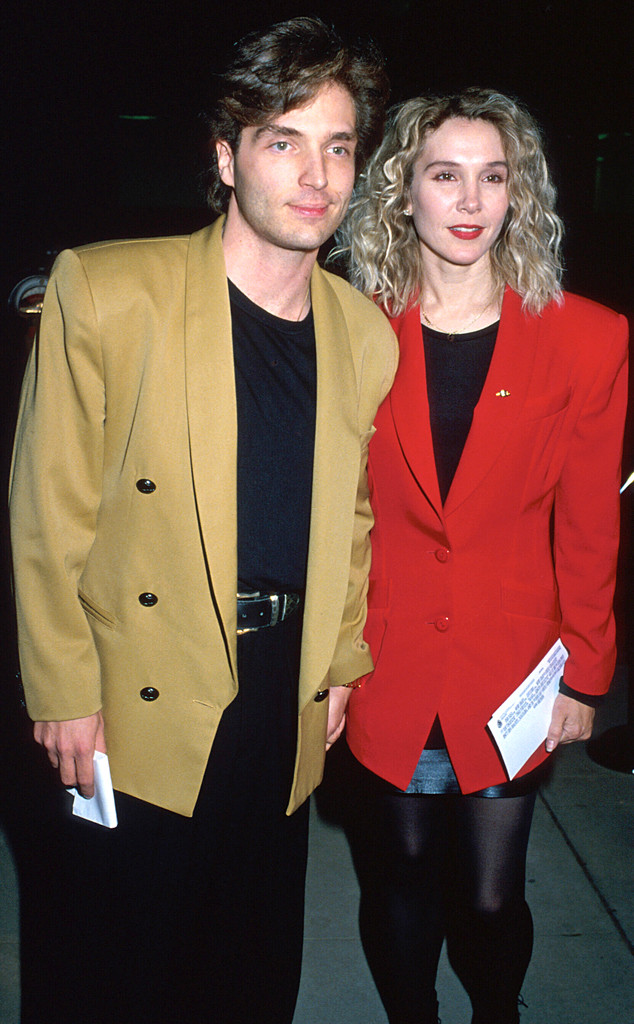 Kevin Winter/DMI/Time Life Pictures/Getty Images
Sadly, Richard Marx and Cynthia Rhodes aren't right there waiting for each other anymore.
Marx confirmed during an appearance on Katie today that he was single again, and it didn't appear that Katie Couric was aware that the current state of his marriage was not widely known.
"You're back on the market!" Couric exclaimed, prompting an uncomfortable chuckle of acknowledgment from her guest.
"Ladies?!" she added, encouraging her audience to get excited and prompting feeble applause.
"So, how are you feeling about dating at this point?" Couric asked. "I think they felt bad," Marx observed, miming the reluctant-sounding clapping.
"No, it's all brand new to me," the 50-year-old singer said. "So I'm just having fun."