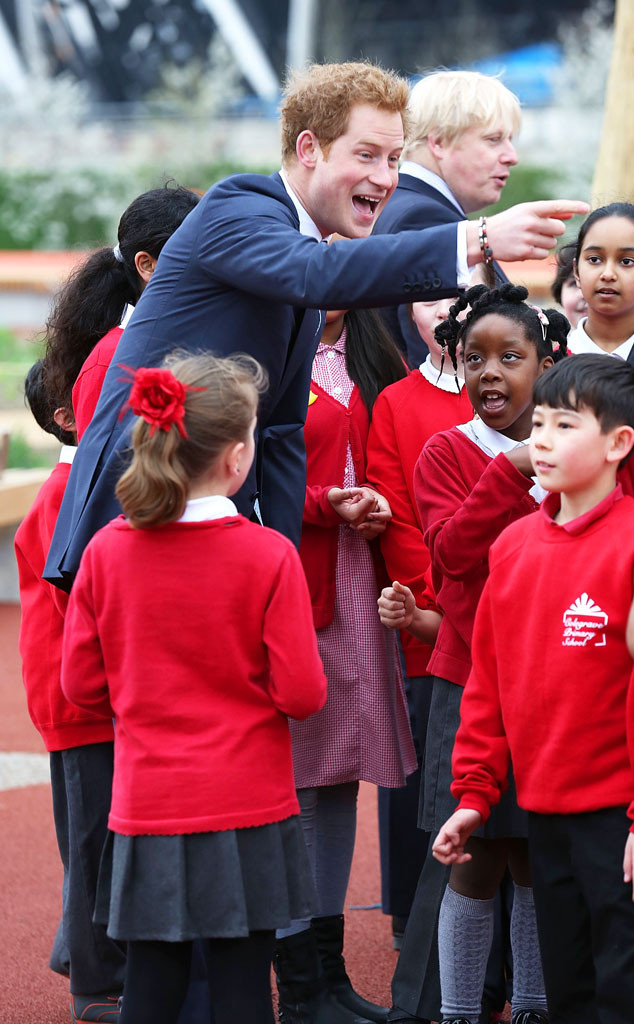 Tim P. Whitby/Getty Images
Just when you thought Prince Harry couldn't get any cuter...
The redheaded royal showed he's still a kid at heart Friday when he gamely joined group of school children on the playground at Queen Elizabeth Olympic Park.
London Mayor Boris Johnson tagged along, too, but after having gotten stuck on a zipline last year at Victoria Park, the zany politician decided to let the prince test out most of the playground equipment.
Harry, 29, made his way across a wobbly bridge, chatted with the children and even took a turn himself in an oversized swing. It was clear from the royal's smile and the laughter of the kids' around him that he has a way with kids—perhaps thanks in part to his role as an uncle to Prince George.