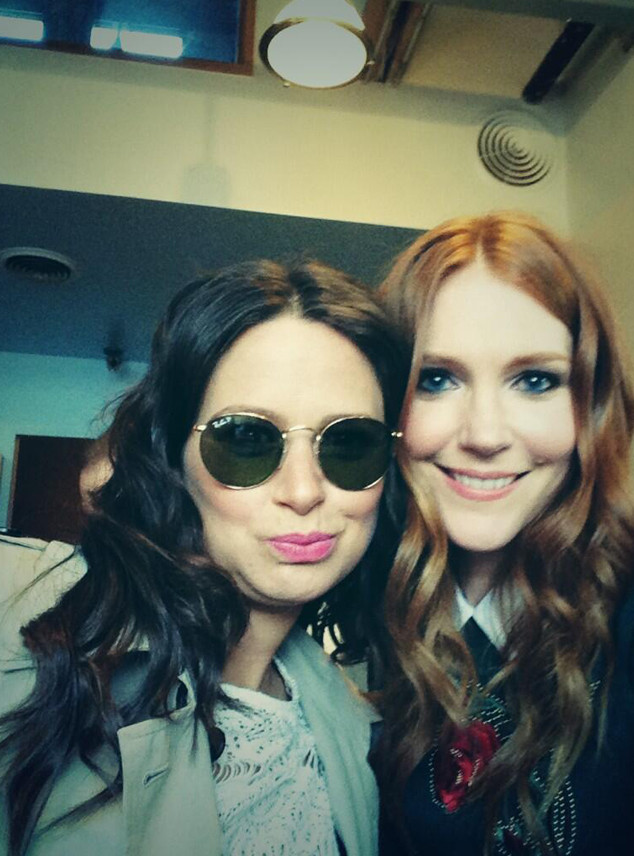 Twitter
There may be lots of drama on Scandal, but after hours the cast and crew know how to have a lot of fun.
Series creator Shonda Rhimes hosted a season wrap party at The Microsoft Lounge in Venice, Calif. with stars like Darby Stanchfield, Katie Lowes, Scott Foley and Guillermo Diaz in attendance. (Mom-to-be Kerry Washington tweeted she couldn't be there because she needed some much needed rest).)
With a B613 Wonderland spy theme, guests had to give a secret password to gain entry. Once inside, there was dancing to music that included Pharrell's "Happy" and Kanye West's "Golddigger."