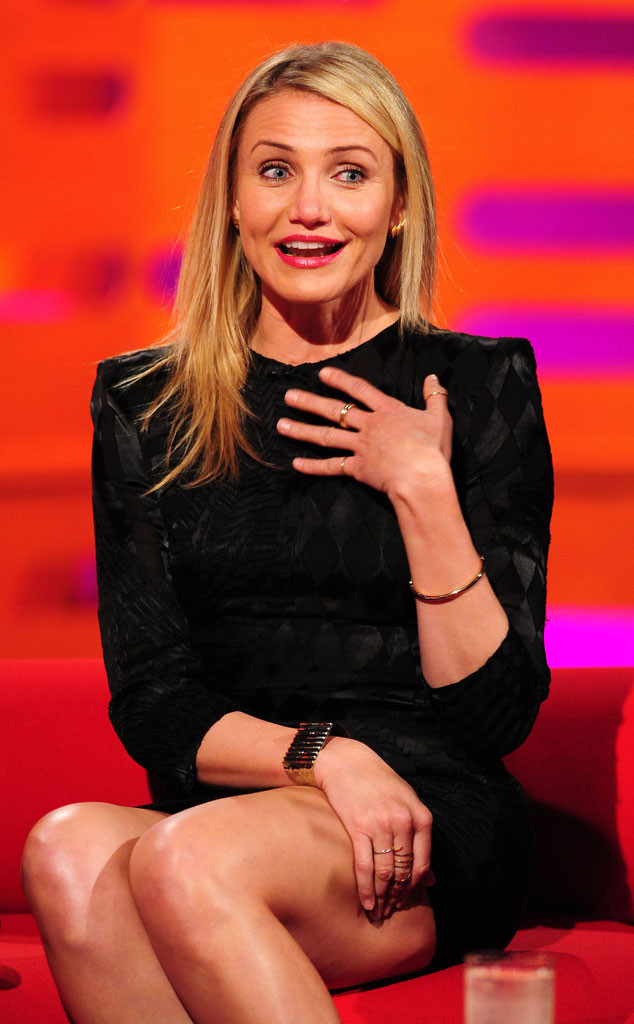 AP Images
Finally, Cameron Diaz has clearly up her stance on pubic hair—and we know you were all waiting with bated breath.
During an appearance on the The Graham Norton Show, which will air Friday evening, the 41-year-old actress addressed her previous headline-making remarks which appeared in The Body Book, the star's first venture in publishing, in which she encouraged women to keep their their vaginas "fully dressed."
"I would like to clear up what I said. I don't care what women do with it, but we should be informed about how their bodies work," Diaz clarified. "It [pubic hair] is there for a reason and to laser it off is to lose it forever!"