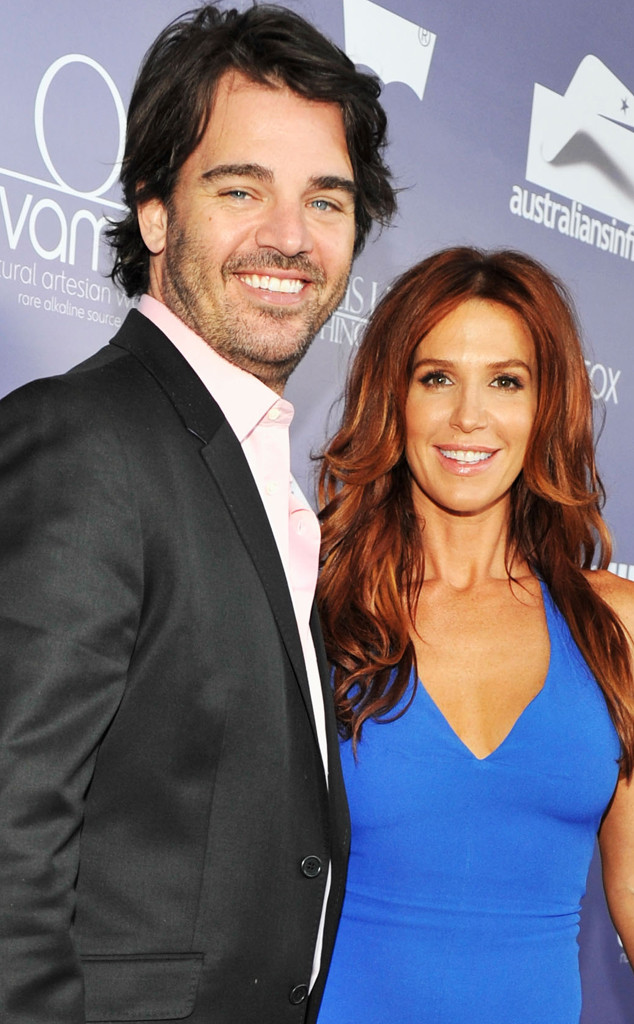 Poppy Montgomery has been keeping a secret for months—she's married!
The actress made the announcement during a Friday appearance on Live! With Kelly and Michael. "On Chinese New Year, I ran away with all of the children and got married at Disneyland," the star revealed.
Montgomery and husband Shawn Sanford welcomed daughter Violet Grace in April 2013. Disney's tw most famous characters, Mickey Mouse and Minnie Mouse, wore wedding attire and presided over the couple's wedding ceremony. Montgomery, meanwhile, wore jeans. "The children were so in awe of Mickey and Minnie that they didn't really pay attention to the wedding, and then my stepdaughter said, 'Why is Minnie dressed better than you? '" the actress recalled, laughing at the happy memory.