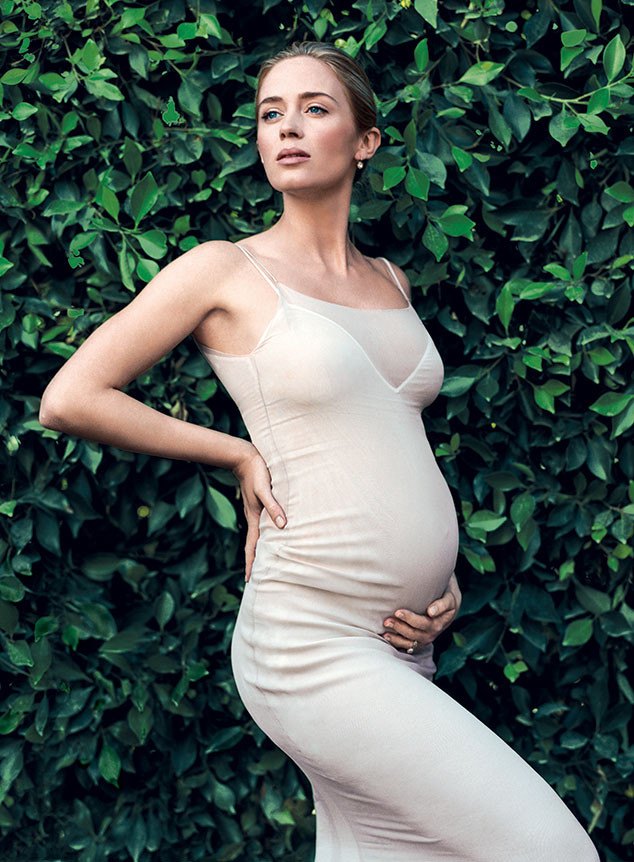 Mario Testino/Vogue
Emily Blunt didn't have a reason to speak to the press during her pregnancy.
Instead, after she finished shooting Into the Woods, the 31-year-old actress spent time at home with her husband John Krasinski as they awaited the arrival of their firstborn daughter. The couple welcomed daughter Hazel Krasinski on Feb. 16, and the happy family has kept a low profile ever since.
Prior to her little girl's birth, however, Blunt agreed to do one photo shoot and interview. Dressing her baby bump in a Commando V-neck slip, she posed for Norman Jean Roy for Vogue's April 2014 issue. "It's really the coolest thing that's ever happened to me," she said of imminent motherhood.
"I feel good," Blunt added, "although I do wake up feeling like my grandmother. I sleep with a fortress of pillows around me. I've got one of those huge C-shaped ones," she said. "My husband calls it Gary."