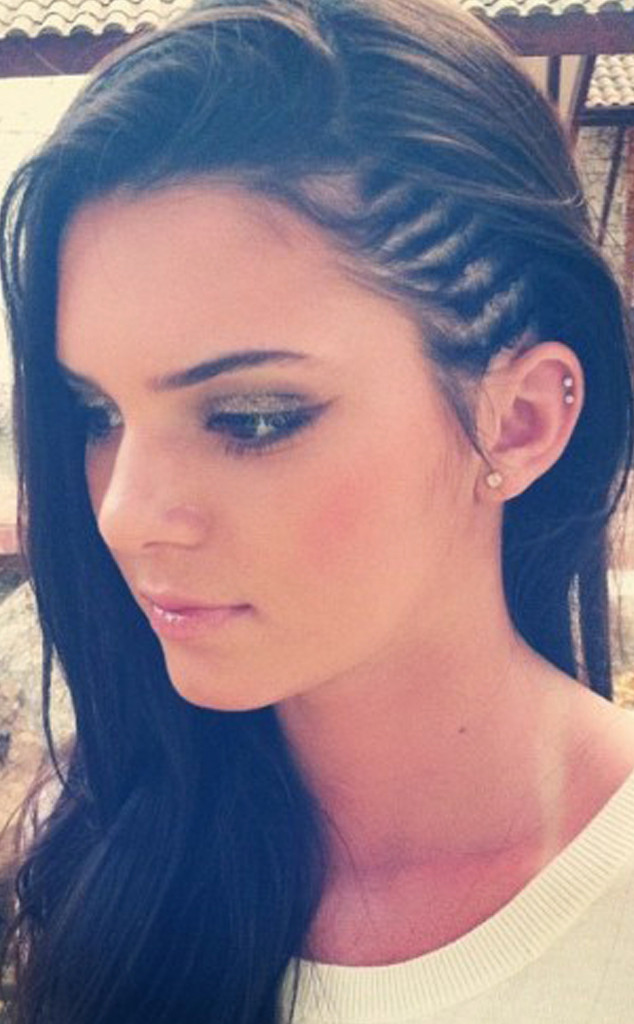 kimkardashian.celebuzz.com
In case there was any doubt, the folks at Marie Claire now know that it's simply impossible to please everybody. Really, all that's left is to hope that each opinion doesn't outrage too many people.
The fashion-and-lifestyle magazine rushed to clarify after ending up under a heap of scorn for its appreciation of cornrows recently sported by Kendall Jenner.
"Kendall Jenner takes bold braids to an epic new level," wrote whoever was in charge of Marie Claire's Twitter account yesterday morning, posting the comment with a pic of the 18-year-old that sister Kim Kardashian had shared on her blog.