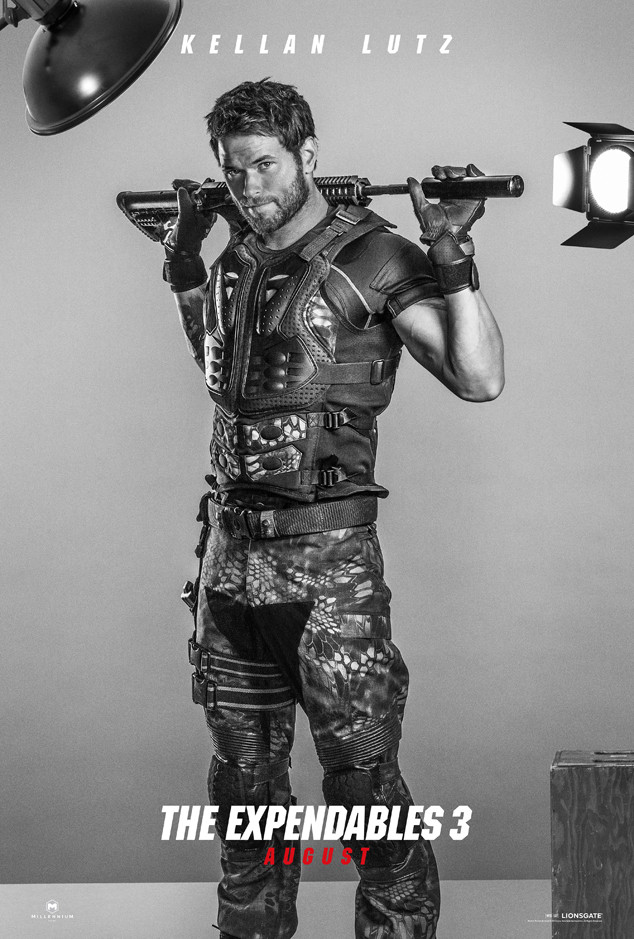 Lionsgate
The Expendables are ready for one more action-packed adventure in the anticipated third installment The Expendables 3!
Of course, Sylvester Stallone, Jason Statham and the rest of the boys are back, but this time around they're also joined by some other Hollywood heavyweights. The film's star-studded "roll call" includes Mel Gibson, Harrison Ford, Kelsey Grammer, Antonio Banderas and Wesley Snipes...to name a few.
The studio took full advantage of the movie's A-list cast and released 16 character posters to promote the upcoming summer blockbuster. Just take a look at sexy Kellan Lutz all decked out in his fighting gear! Awesome marketing.
The Expendables 3 hits theaters Aug.15.