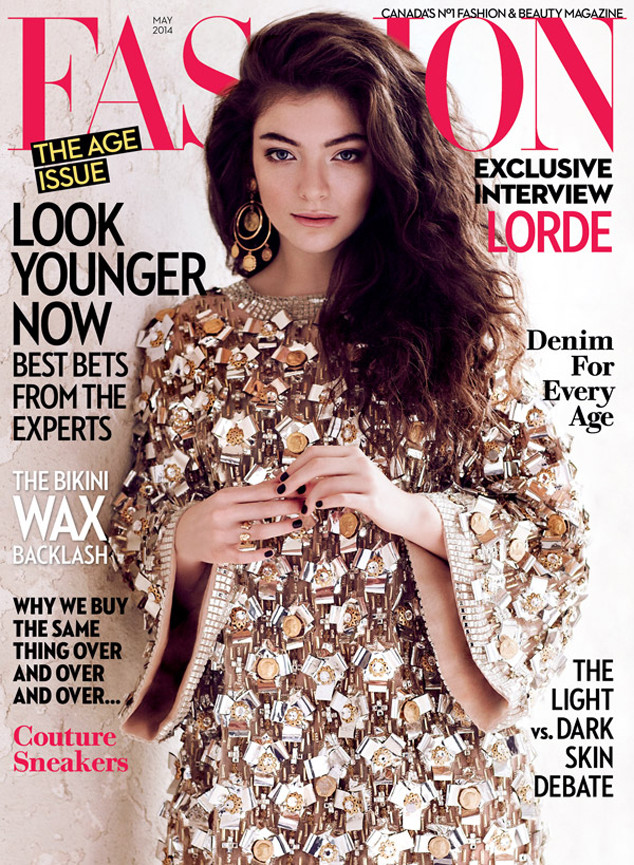 Chris Nicholls/Fashion Magazine
Lorde doesn't want to be pigeonholed as your typical pop princess.
"I'm drawn to women who aren't painted in history as sweet figures. Patti Smith was prickly. She was frustrated. She didn't take people's s--t," she shares in the May 2014 issue of Fashion magazine. "There's no better music idol for young women, because there is a lot of pressure for us to be really positive all the time. Every photo shoot I do, I get asked for big smiles, and I shouldn't have to be that way."
In that vein, the 17-year-old singer also wants her fans to know she has flaws and isn't ashamed of them. Earlier this week, she shared a close up of her acne after seeing a similar image had been Photoshopped to remove the pimples.