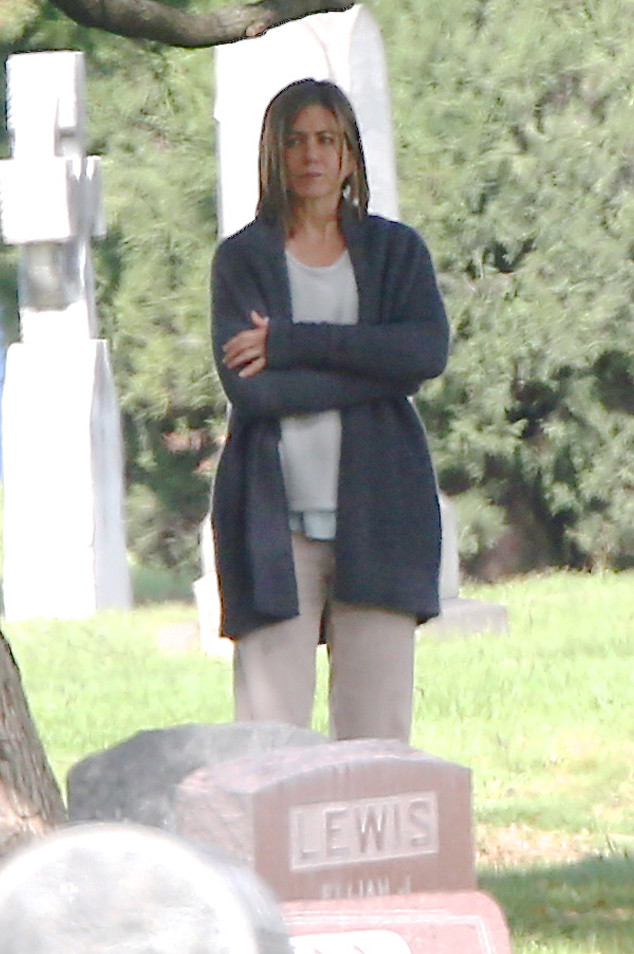 Mariotto/Fresh/INFphoto.com
It's a far cry from a spa day!
Jennifer Aniston spent the morning filming for her next film project, Cake, at a Los Angeles cemetery.
The former Friends star was seen dressed in an oversize gray sweater, khaki pants and another beige sweater underneath to keep warm in the chilly weather.
It was announced back in February that she was set to star in the indie drama as well as serve as the executive producer.
According to the press release, the actress will play "the acerbic, hilarious Claire Simmons, a woman who becomes fascinated by the suicide of Nina, a woman in her chronic pain support class. As she uncovers the details of Nina's suicide and develops a poignant relationship with Nina's husband, Claire also grapples with her own very raw personal tragedy."