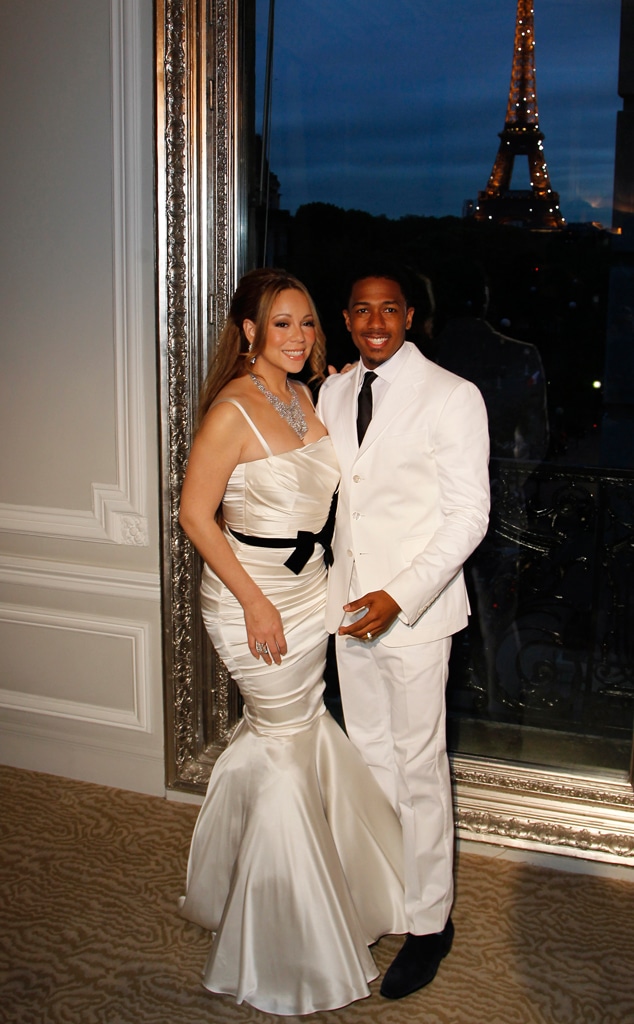 THOMAS SAMSON/AFP/GettyImages
Mariah Carey is no prude, but she'd prefer that Nick Cannon kept his conquests closer to the vest.
In a recent Power 106 radio interview, he claimed to have bedded Christina Milian, Nicole Scherzinger and Selita Ebanks, among others. "It's the small things [Carey gets mad at]," the America's Got Talent host said on Howard Stern's Sirius XM radio show Wednesday. "When we bring up other people's names, and I understand why...I got in a lot of trouble and I got to stop talking about my past."
"I did apologize for hurting her feelings," he said. "I did apologize for being insensitive."
Cannon claimed his wife of nearly six years has no problem with him dishing on their own lovemaking sessions. "She doesn't care when I talk about our sex life because our sex life is amazing," he said.
The couple, who will celebrate their wedding anniversary Apr. 30, are stronger than ever. "We trust each other more than we trust anyone," Cannon said of Carey, with whom he has 2-year-old twins Moroccan and Monroe. "We don't yell, we don't argue, we have discussions. We don't have enough time to linger on stuff. It's one conversation then it's onto something else...that last, like, a day."