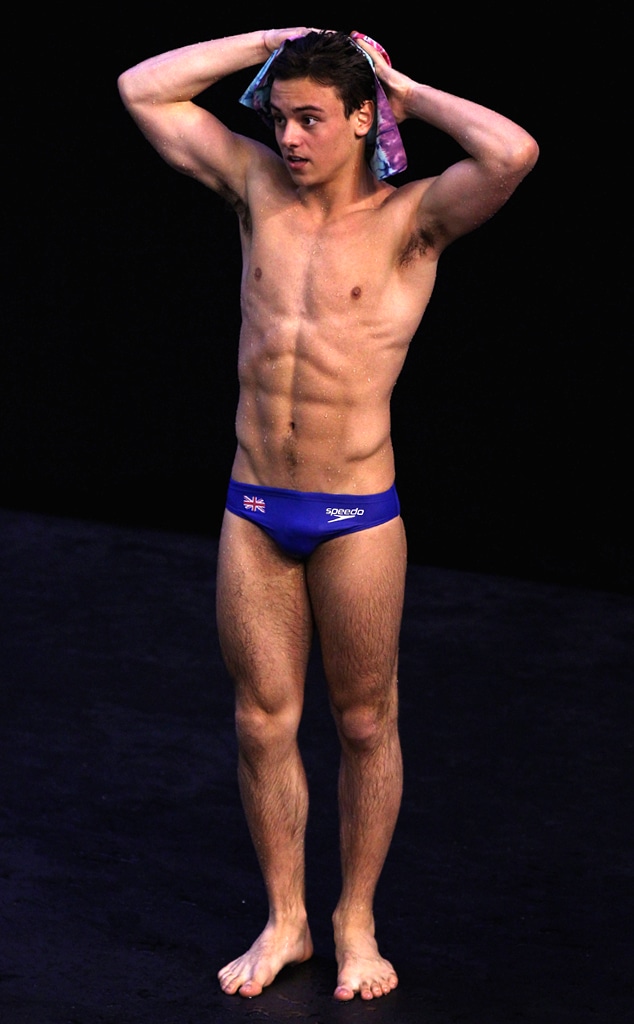 Clive Rose/Getty Images
Tom Daley had another confession to make Wednesday: "I am a gay man now."
The announcement came months after he told fans that he was bisexual. "Of course I still fancy girls," Daley said on a YouTube video posted in December 2013. Later that month, E! News exclusively revealed that the Olympic diver, 19, is dating Oscar-winning screenwriter Dustin Lance Black, 39.
During an appearance on Keith Lemon's Celebrity Juice, however, Daley admitted he only wants to be with men. "I came out on YouTube as I wanted to say what I wanted to say without anyone twisting it. I told my family before I told the world. I was terrified. I did not know what the reaction was going to be," he explained. "I did it on YouTube because people were constantly digging and asking questions."
Daley was asked to reveal which celebrities are closeted, but he declined to out any stars who wish to keep their sexual orientation private. "We don't all sit down and write down each other's names," the bronze medalist said. "It's not like the AA+. It should not really matter. Nobody should care."
How are things with Black? "All good," Daley said of the director and LGBT rights activist.