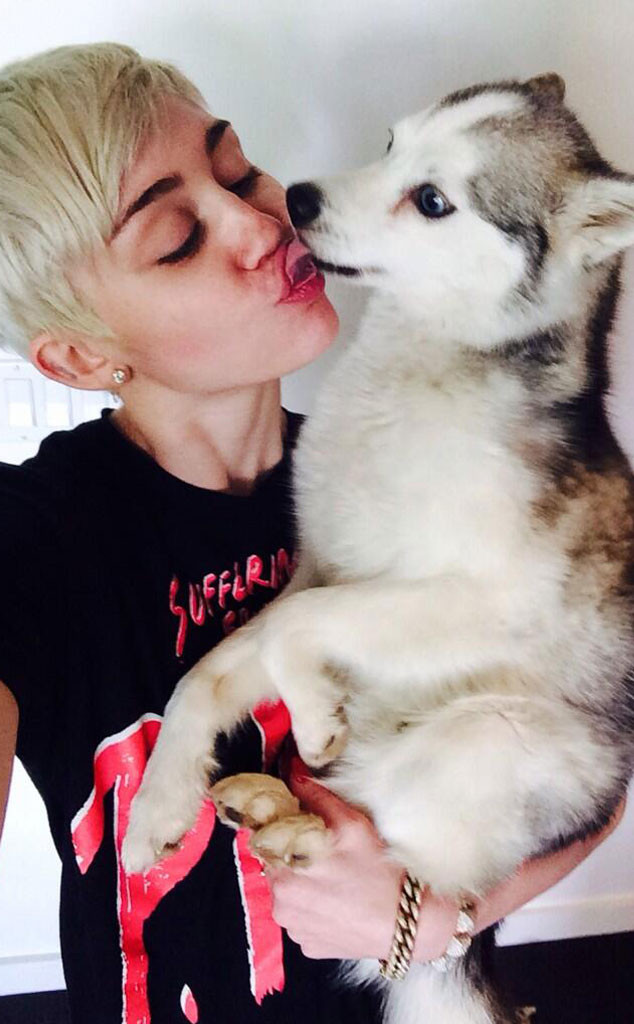 Twitter
It's been a rough and emotional day for Miley Cyrus.
The pop star had to unfortunately say goodbye to her Alaskan Klee Kai dog, Floyd, who died suddenly yesterday. Regardless, Cyrus continued with her Bangerz tour and took a moment to dedicate a song to her beloved pup while on stage in Boston.
"It's gonna be hard for me on this next song. I'm not sounding myself, I don't feel myself. But I just wanna do one song," the choked-up singer was heard saying before the performance. "I'm sure you guys already know, but the reason that I'm so upset is my dog, I shouldn't say he was my favorite but he was my favorite, he passed away. I just wanna do a song for him. We used to always listen to Fleetwood Mac together, it's his favorite song…so I wanna do this song for Floyd. This song is 'Landslide.'"