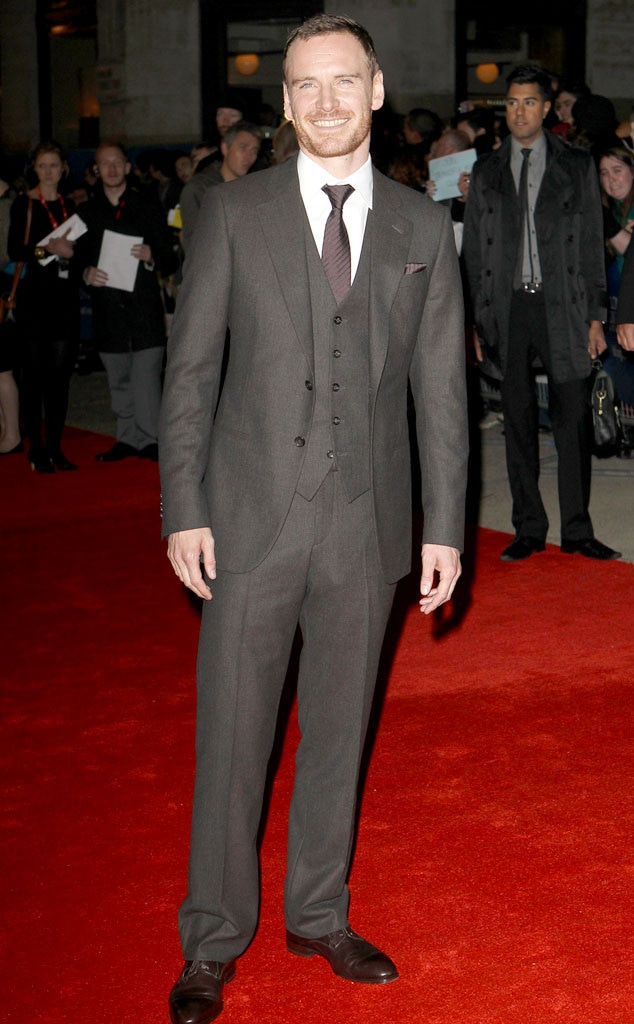 Fred Duval/FilmMagic
Happy Birthday, Michael Fassbender!
Can you believe the Shame stud is 37 years old? Yeah, good genes must run in the Fassbender fam.
From his winning smile to his abtastic bod to his killer acting chops, the handsome thesp continues to make us swoon, and we having a feeling he's not slowing down anytime soon.
Heck, he's probably the only actor who's managed to make his penis a topic of common conversation in Hollywood after he went full frontal for Shame, considering Ben Affleck most recently joked about his big d--k and compared himself to Mr. Fassie.
Oh, and we can't forget George Clooney, who thanked his co-nominee in his 2012 Golden Globes acceptance speech, saying, "I would like to thank Michael Fassbender for taking over the frontal nude responsibly that I had. Really, Michael, honestly, you can play golf like this with your hands behind your back," he said. "Go for it man, do it!"
But his package isn't the only thing to love about the sexy star!
He's also proven that redheads can be hot, has a sexy accent that we can't help but love, and he even has a sense of humor.
When asked how he felt about being named the eighth most handsome man ahead of Bradley Cooper and Hugh Jackman on Empire's list of the 100 Sexiest Movie Stars, he replied, "They're wonderful guys and very handsome, so thank you for packaging me together with them," Fassbender said with an adorable laugh.
Hot, talented and humble! Swoon.
Happy birthday, stud!