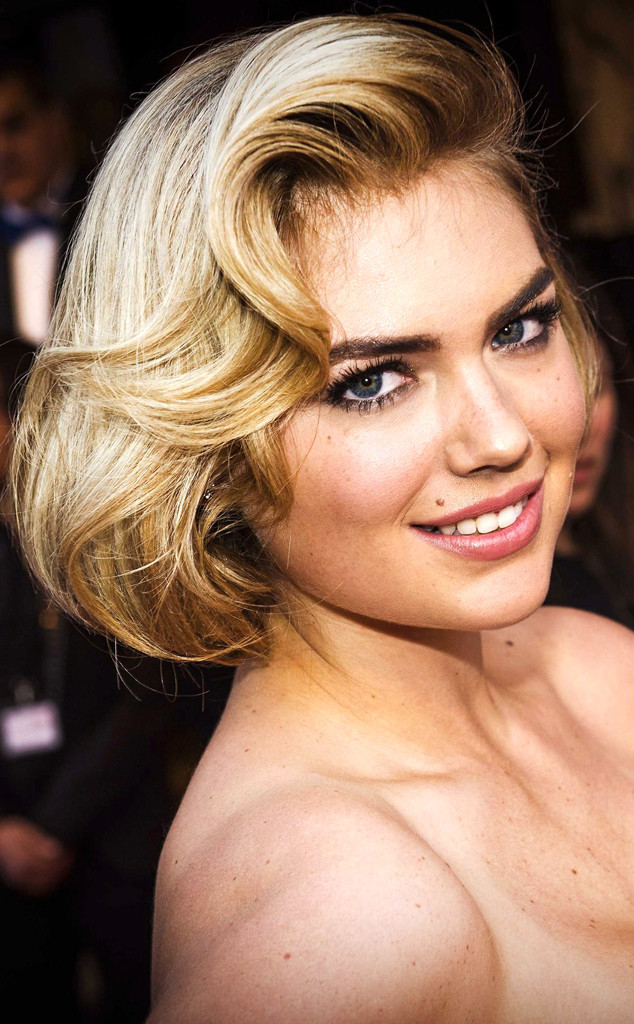 REMKO DE WAAL/EPA /LANDOV
Obviously it's impossible to look at these photos of Kate Upton at the Amsterdam premiere of The Other Woman and not think of Marilyn Monroe—she could be the screen siren's doppelgänger! But we have to say it…how dare the blond bombshell go to such extremes to copy Marilyn and substitute her signature red lip with nude?
If you regularly read Beauty Police, you know we are in silent (okay fine, not so silent) protest over the nude lip epidemic that is running rampant through Hollywood. Nothing states our point louder than Ms. Upton in these photos. Kate is wearing white! Come on, people! Color is not a four-letter word!
Nude lip travesty aside, the Sports Illustrated model did look amazing as a modern-day Marilyn.
Try the Look: Start by evening out skin tone and getting rid of any dry flakes by using a face polish like Yu-Be Foaming Skin Polish. Then, apply a brightening serum like Kahina Brightening Serum to give your skin radiance. Follow with a nourishing moisturizer.