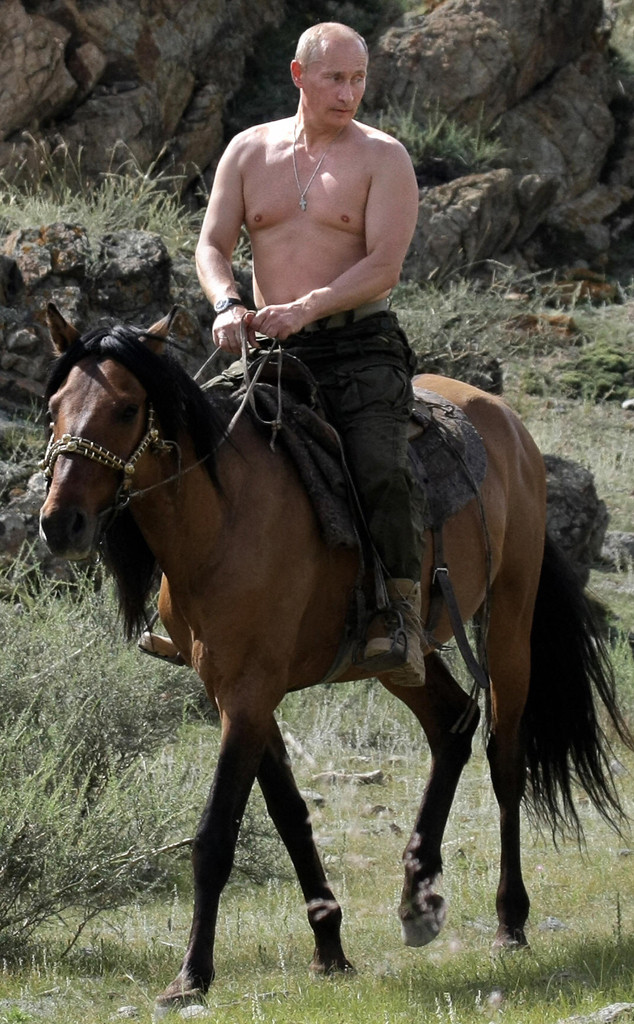 Alexsey Druginyn/AFP/Getty Images
Vladimir Putin is back on the market, y'all!
As of today, the Russian president's divorce is complete, the BBC confirms, marking the official end to his 30-year relationship with estranged wife Lyudmila. But does this mean the ladies can start lining up for the frequently shirtless sportsman and controversial politician?
That depends. In 2008, Mr Putin denied reports that he had secretly married former Olympic gymnast Alina Kabayeva, but plenty of rumors have continued to surround the rumored twosome since then.