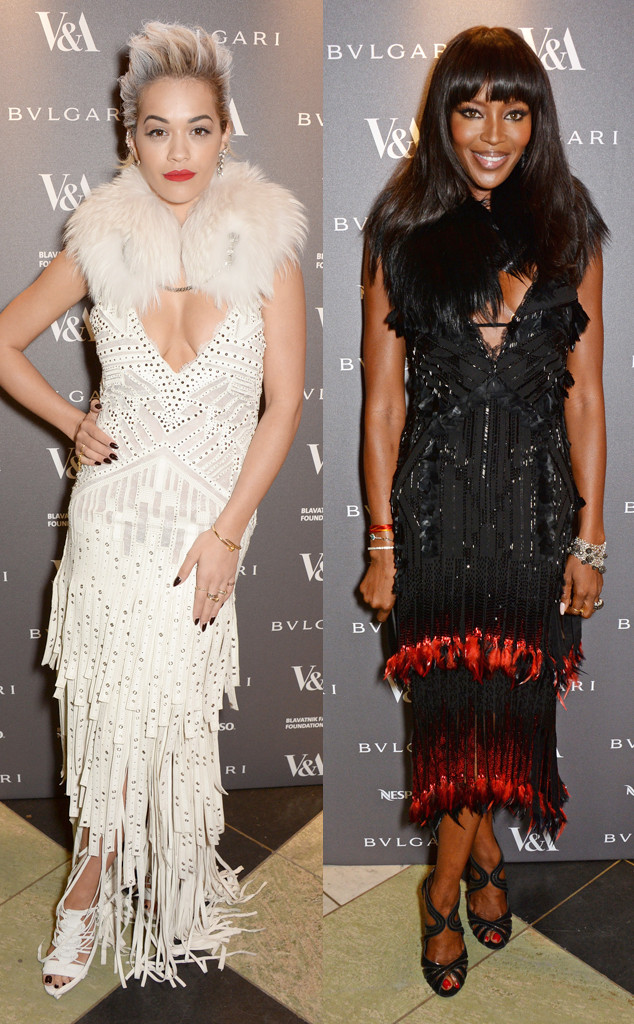 David M. Benett/Getty Images
This is almost as bad as that time the two most fashionable seniors wore the exact same dress to our prom!
Granted Rita Ora and Naomi Campbell aren't wearing carbon copy couture, and these Roberto Cavalli designs cost more than all the outfits at our high school event combined, but it's still a super embarrassing red carpet moment for two edgy dressers. We appreciate the flapper 2.0 motif on both bedazzled looks, but the "I Will Never Let You Down" singer's style has some serious flaws.