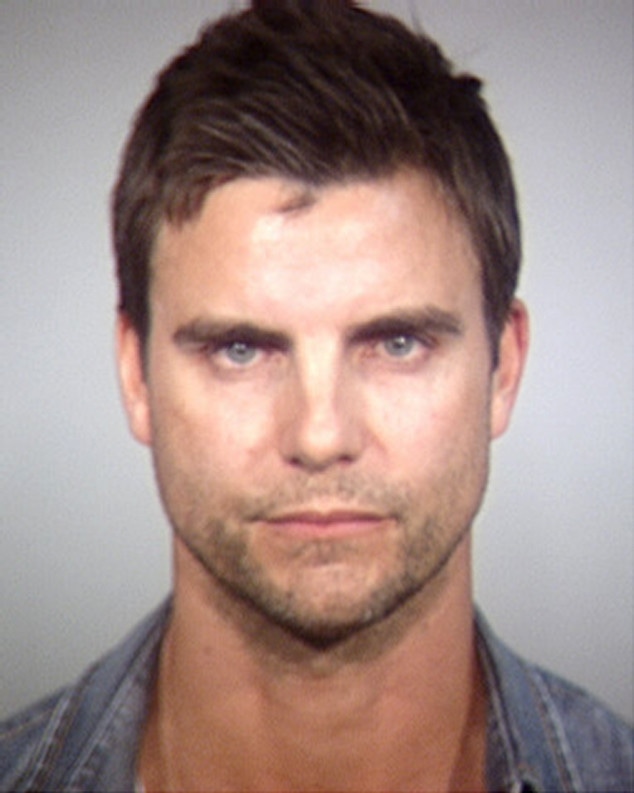 Tempe Police Department
It's been quite a week for Colin Egglesfield.
The former Client List star was arrested Saturday in Tempe, Ariz., E! News has confirmed. Egglesfield, 41, reportedly caused a scene on Mill Avenue during the Tempe Festival of the Arts. According to a police report, an officer spotted the Something Borrowed star knocking over barriers set up to protect artwork. The officer claims Egglesfield flipped over a table and broke several signs inside a tent. He was charged with criminal damage and disorderly conduct and released from jail on a $1,000 bond.
On Friday, Egglesfield attended the Arizona Diamondbacks baseball preview game at Chase Field. That same afternoon, the actor played a round of golf with his father, William, and younger brother, Sean.
Egglesfield didn't appear too fazed by his weekend arrest on Tuesday. That night, the actor was photographed leaving a sushi restaurant in Beverly Hills with Trophy Wife star Malin Åkerman. After sharing a meal, the recently single actress, 35, got behind the wheel and gave Egglesfield a lift.
—Reporting by Marcus Mulick