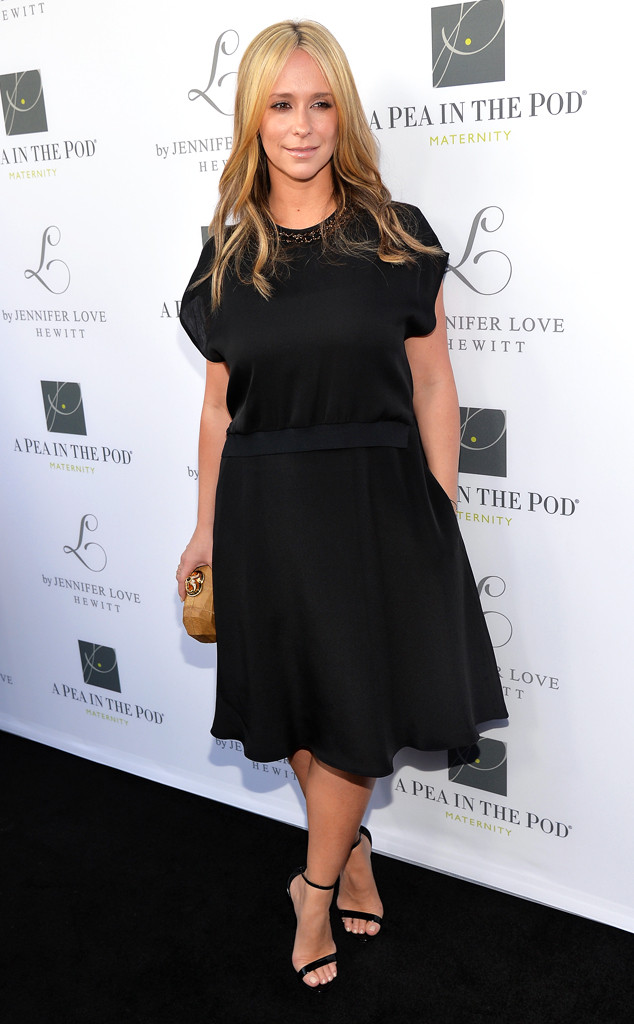 Michael Buckner/Getty Images
New mom Jennifer Love Hewitt isn't sugarcoating the fact that it's not the easiest thing to lose the baby weight.
At last night's launch party for her new A Pea in the Pod maternity clothing line L by Jennifer Love Hewitt, the 35-year-old actress admitted she's not obsessed with losing weight and getting super-skinny just four months after welcoming baby daughter Autumn (and rightfully so!).
"It's hard, it's really hard," Hewitt told E! exclusively of her post-pregnancy status. "And I wasn't sure where I was going to fall and what was going to happen and how I was going to feel. It just feels great to sort of be honest about the fact that it is tough and these clothes make it a little easier, make me feel beautiful. I'm still in a lot of my pregnancy clothes and there is just where I feel good right now. Everything hasn't returned back to where I want it to be and put on my other clothes and feel good about that."
Hewitt stresses she's not doing any crazy or wild diets, adding, "If your priorities are right, the baby's most important. You have to eat to feed your baby. And I have a girl so I want her to see some day why her mom has good self-esteem and good body issues. It gets you down sometimes, I'm not going to lie. I've had days where I'm like, 'Ugh, I wish this was easier.' But it's not, and that's OK."
And that's exactly why Hewitt wanted to design her own maternity line for A Pea in the Pod.
"We're sort of in this odd time in our society right now where women are not being nice to each other," she told us. "We've got a lot of reality stuff where people being mean to each other and, fashion-wise, people are talking bad about each other. I thought, 'What a beautiful place to put my energy?' Make a line for women, by a woman, who actually wants them to feel great and feel beautiful and look fantastic and look better than everyone walking around, especially at a time when you cannot feel very good about yourself."
We agree!