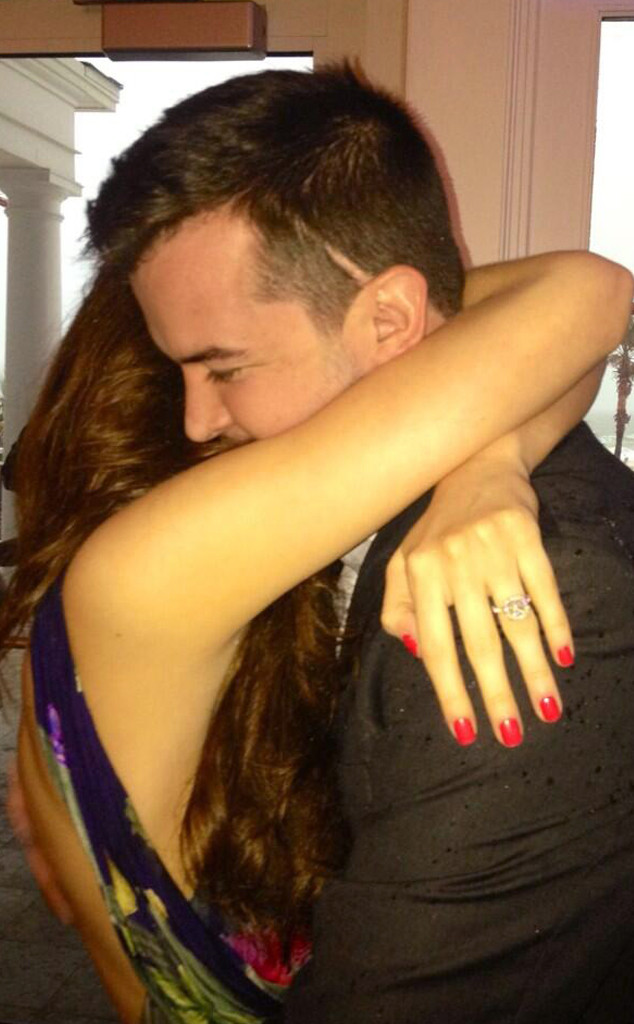 Twitter
Katherine Webb was very impressed (as were we) when boyfriend AJ McCarron proposed with that beautiful diamond.
The Alabama-born sweethearts took to Twitter to announce their engagement last week, and along with sharing the happy news, Webb proudly showed off her flawless ring that was designed by her hubby-to-be.
And now, David Shara, president of Optimum Diamonds, tells E! News all the exclusive details on working with McCarron to design Katherine Webb's sparkler. "AJ and I designed the engagement ring together in collaboration," he tells us. "He wanted a timeless, classic design that was able to incorporate natural, fancy-colored diamonds into the design in a subtle and elegant manner."