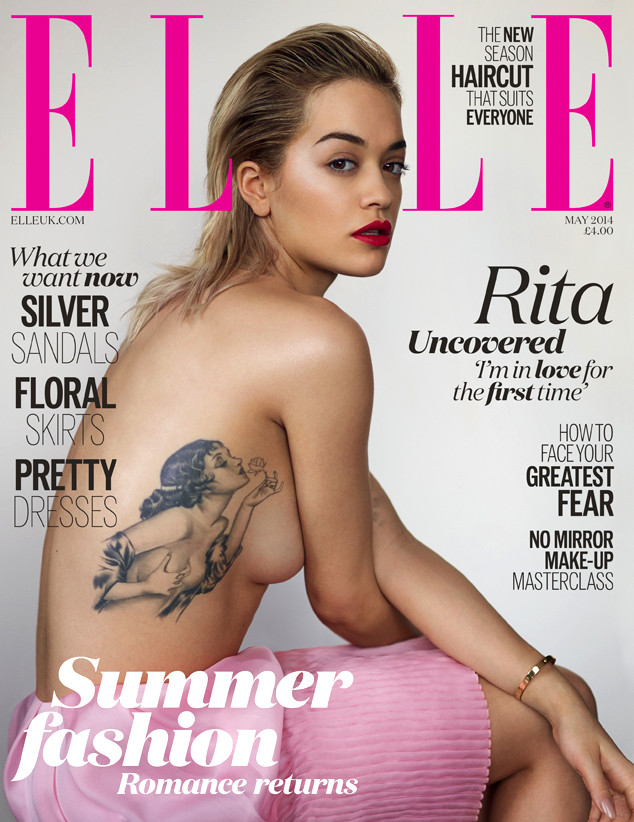 Courtesy of Elle UK/Thomas Whiteside
Rita Ora never ceases to amaze us, and the singer does just that in the May issue of Elle UK, posing completely topless on the cover.
That's right, the bold style star, who was photographed by Thomas Whiteside, showed off her sexy side on the provocative cover, giving fans a good glimpse at her side boob and sizable Rosetta tattoo decorating her ribcage.
"It's based on an original piece by Alberto Vargas, who was an incredible illustrator in the 1930s. He was one of the creators of the pin-up image. That's our build, our power," she explains of her body art selection.