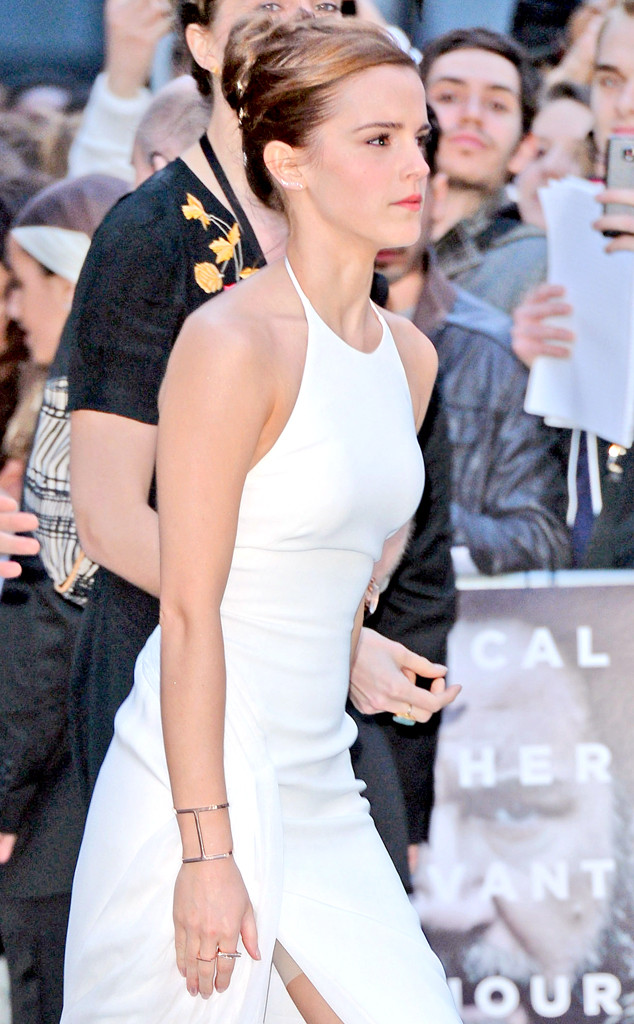 Karwai Tang/WireImage
The girl can't catch a break!
Emma Watson doesn't intend to show much skin on the red carpet, and yet, the 23-year-old actress seems to suffer more wardrobe malfunctions than anyone else. Such was the case in London Monday, when Watson accidentally flashed her SPANX while posing at the Noah premiere in Leicester Square.
Her sartorial slip-up aside, the Brown University senior looked elegant as ever wearing a bespoke Ralph Lauren Collection column halter gown, which featured a pleated silk-georgette panel at the hip. Watson accessorized with Anita Ko earrings and Jennifer Fisher cuffs and carried a Jimmy Choo clutch.
When she recently opened up her beauty bag, it included Commando Better Than Nothing panties.
Watson's "whoopsies" moment is just the latest in a long line of embarrassing events.