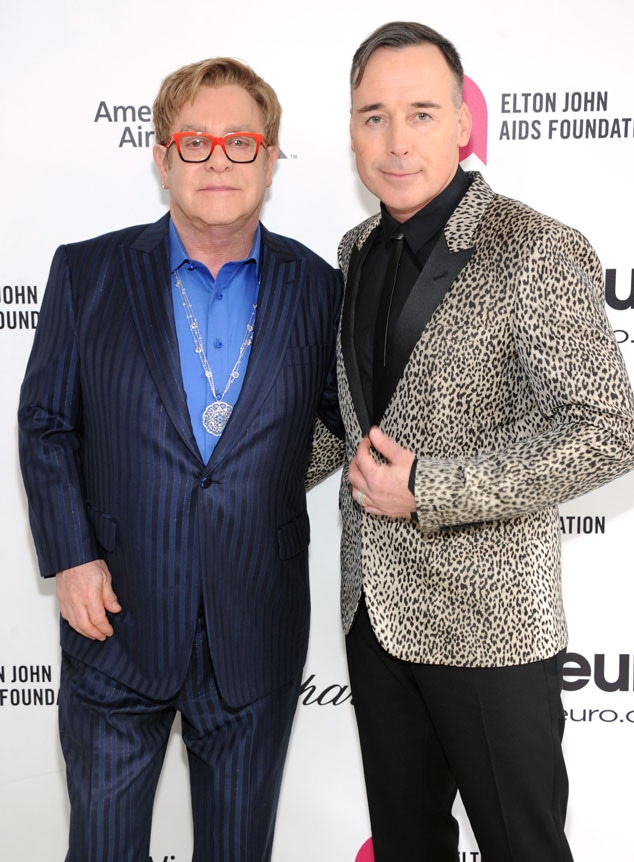 Jamie McCarthy/Getty Images for EJAF
Elton John is spilling wedding details!
The 67-year-old singer, who recently revealed he and partner David Furnish will officially get married in Britain this May, says he's so excited to have their 3-year-old son Zachary and 14-month-old son Elijah at the upcoming nuptials.
"We will do it very quietly," John told the Today show. "It will be a joyous occasion and we will have our children there. Extraordinary. If you'd looked at my life five years ago and you'd have told me this was going to happen, I'd have said, 'You've put acid in my drink.'"
John and Furnish entered into a civil partnership back in 2005 but want to make it official now that same-sex marriage is legal in England.
"I'm very proud of my country and I'm very proud of Britain and the laws that we've seen come into existence since we've been together," John said. "So for this legislation to come through is joyous, and we should celebrate it. We shouldn't just say, 'Oh, well, we have a civil partnership. We're not going to bother to get married.' We will get married."
John said that it "of course" feels like it's a duty to marry now that it's legal, adding, "Because it's taken so long to come into existence, we should be grateful."
This past Friday marked the first day gays were allowed to tie the knot in England.
Congrats, you two!