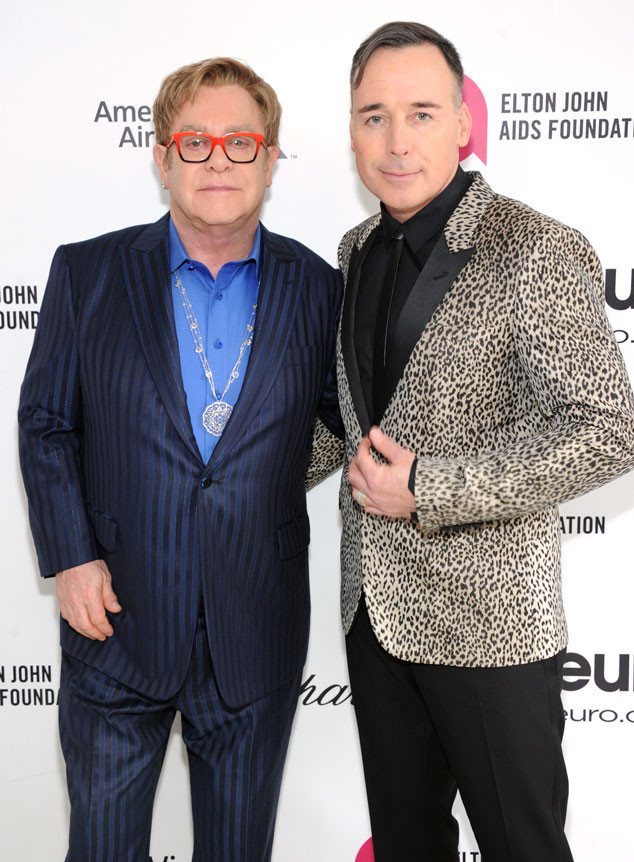 Jamie McCarthy/Getty Images for EJAF
Elton John is spilling wedding details!
The 67-year-old singer, who recently revealed he and partner David Furnish will officially get married in Britain this May, says he's so excited to have their 3-year-old son Zachary and 14-month-old son Elijah at the upcoming nuptials.
"We will do it very quietly," John told the Today show. "It will be a joyous occasion and we will have our children there. Extraordinary. If you'd looked at my life five years ago and you'd have told me this was going to happen, I'd have said, 'You've put acid in my drink.'"