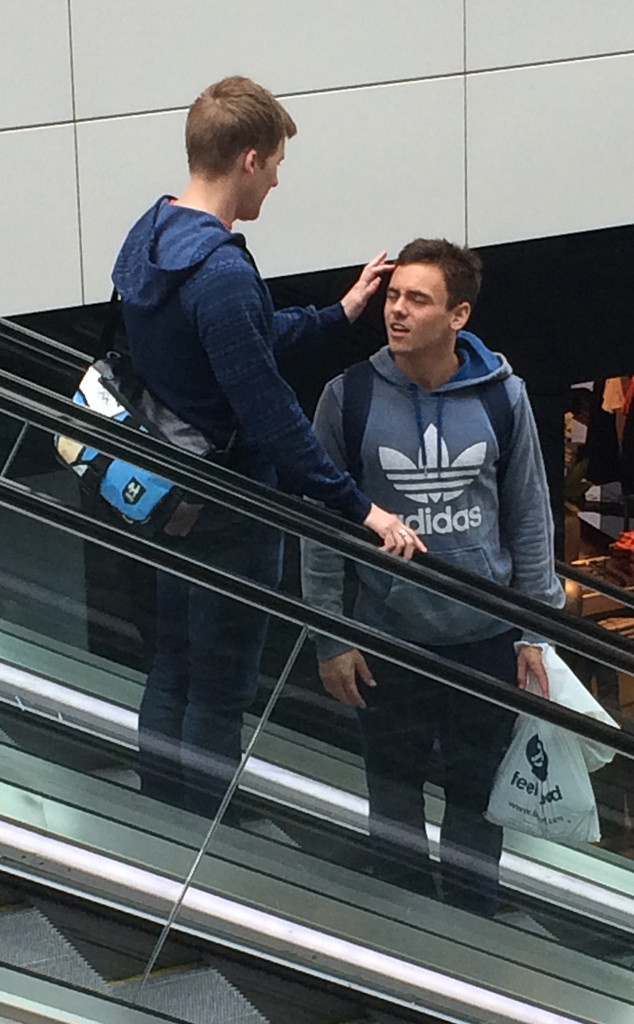 Splash News
Now this is just sweet.
British diver Tom Daley was snapped sharing a tender moment with screenwriter boyfriend Dustin Lance Black at the Westfield Stratford City Mall today in London.
While on the down escalator, Black smoothed a piece of Daley's closely cropped hair back into place—and how fortunate that a paparazzo happened to be going up at the same time!
The couple were later spotted riding away on bicycles, both gentlemen in jeans, a hoodie and sneakers.
Meanwhile, it appears as if the duo have been able to spend a fair amount of time together recently.