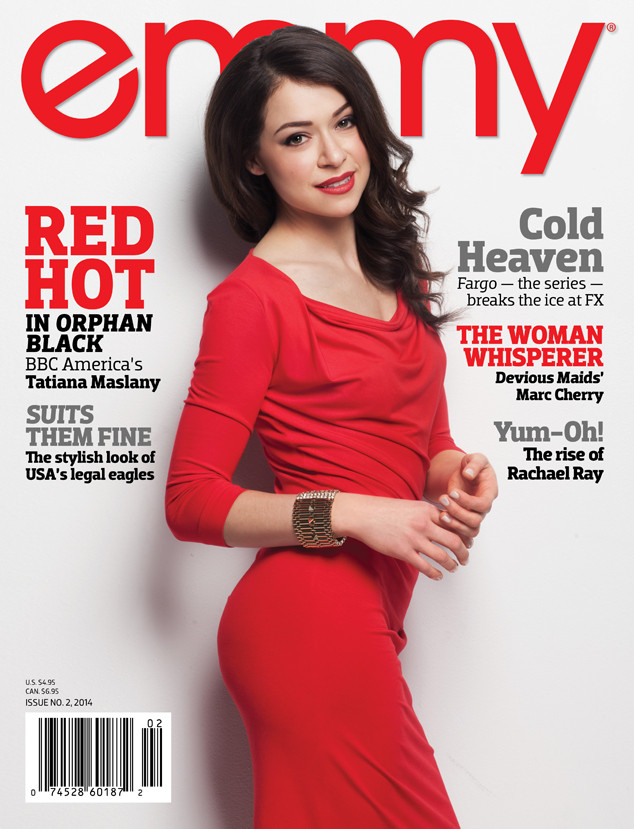 Emmy Magazine
She's all that.
And when it comes to Orphan Black star Tatiana Maslany, you can add in that's she all that and a bag of potato chips (which Helena, one of her many characters, would probably eat).
Maslany has earned a lot of praise, rightfully so, for her performance on BBC America's breakout hit series. Actually, we should say performances as she effortlessly handles no less than seven characters. Quick to praise Maslany's work? The Television Academy as they selected the actress to appear on the April cover or Emmy magazine.
We've got your exclusive first look at Maslany on the cover of Emmy magazine, as well as some gorgeous photos from inside the issue that show off Maslany's glam side.