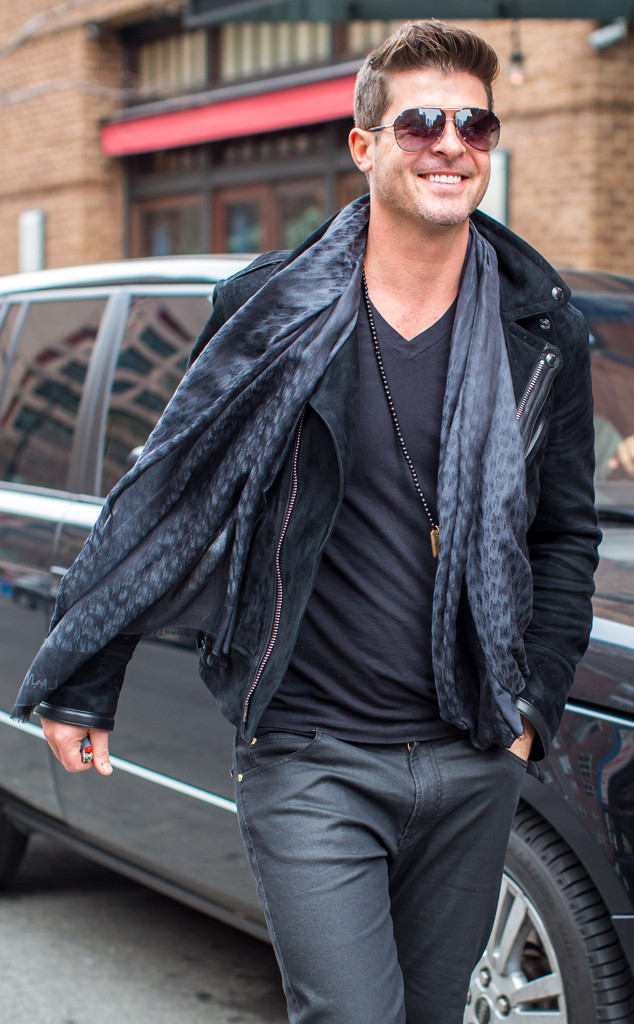 FAMEFLYNET PICTURES
Justin Bieber isn't the only male pop star on bad terms with the Juno Awards!
Robin Thicke had to cancel his previously scheduled performance at last night's big Juno Awards in Canada, claiming he's been placed on "mandatory vocal rest." Despite Thicke's excuse, the "Blurred Lines" singer wasn't exactly being welcomed with open arms in the first place.
Before Thicke pulled out, fans were already rallying online to get him banned from this year's Juno Awards. According to an online petition on Change.org, fans wanted Thicke booted from the show over his "Blurred Lines" music video.