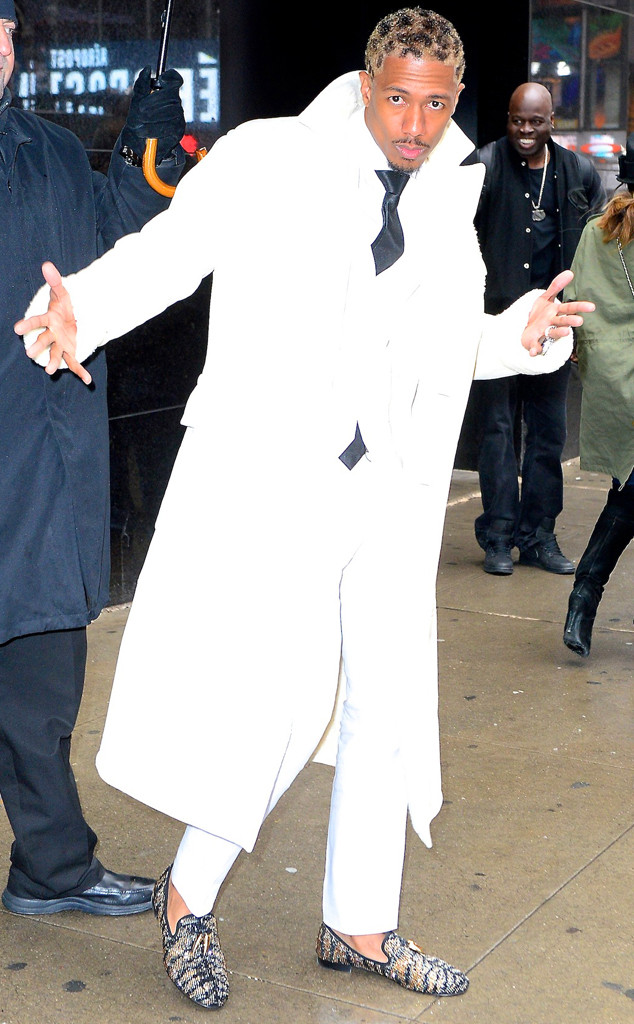 Splash News
First whiteface, now cheetah-print hair!
One week after he posted photos and videos of himself dressed in whiteface as his Caucasian alter ego Connor Smallnut, Nick Cannon stepped out with a wild and colorful new hairdo today.
Cannon first debuted his cheetah-print hair coloring on Instagram this morning, writing, "I usually don't do #Selfies but I think my new hairstyle is worth it! #Animal #TheWildLife #IFinallyLostIt #Cheetah #CantCatchMe #TooFast #TryToKeepUp #wppm #Ncredible."
Mariah Carey's other half added another photo soon after, writing, "Took like 5 hours to do this! Now I'm off to @GMA 'Good Morning America for real!!!' #wppm #TheWildLife."