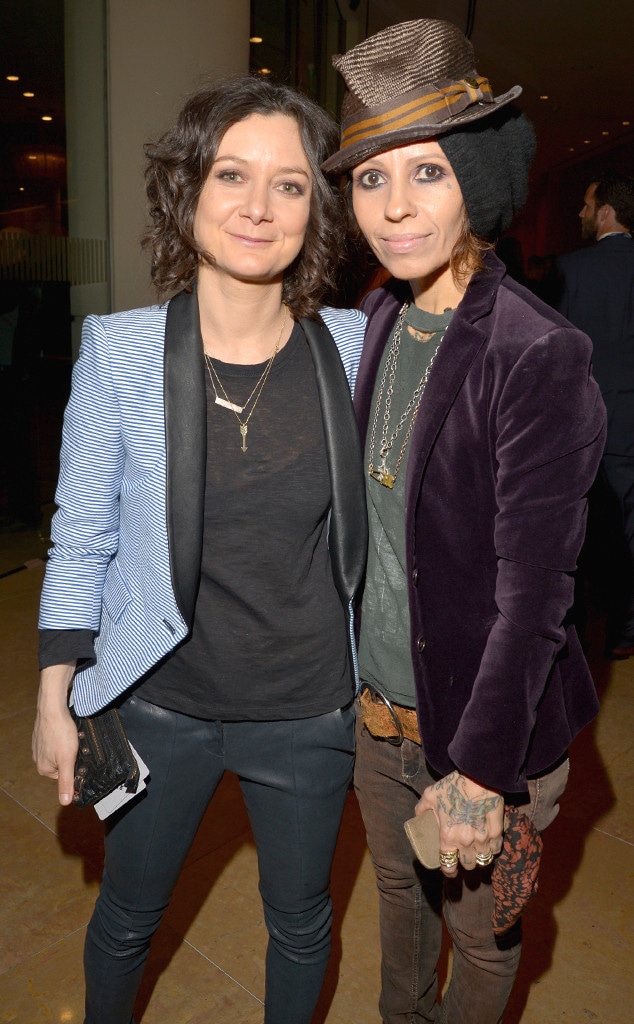 Lester Cohen/WireImage
It's official!
Sara Gilbert married her longtime girlfriend Linda Perry on Sunday in front of close friends and family.
Aisha Tyler, her The Talk co-host, gushed about the couple's big day saying that it "was the most beautiful ceremony at sunset overlooking the ocean."
The couple got engaged almost one year ago after the singer-songwriter popped the question at a Los Angeles park.
According to Gilbert, Perry planned a romantic proposal with a backup guitar player and brass band that she put together specifically for the big event.
"We go to a park, and we have food and we're eating it, it's really sweet and there's this guy sitting playing guitar, like a street musician, and he starts playing this song that we love," Gilbert recalled.
"I'm like, 'Oh, that's so weird, this is so magical and amazing.'"
She continued, "So that ends, and she's like, 'Oh, I'm gonna ask him to play this other song,' but this other song is really obscure and this guy wouldn't know it, but magically he knows it."
The next thing the Talk star knew, she said, their fellow picnickers pulled out instruments and joined the guitarist to serenade the couple with "Love Song." At which point, Perry put on a series of T-shirts that each had one word, eventually forming the question "Will You Marry Me?"
Gilbert opened up about the engagement news on her hit CBS talk show, saying, "I happened to be talking about gay marriage and I thank you all for your support on that issue. That was before I had any idea about any of this. I'm super-shy and don't usually want to tell anything."
She added, "But I wanted you guys to know because I feel like you're a part of our family here."