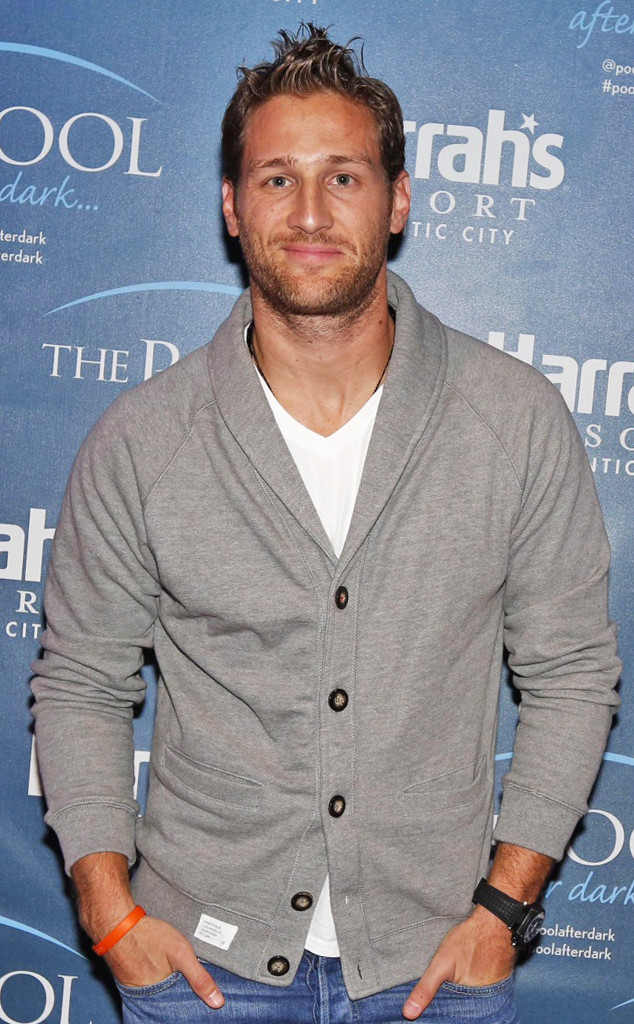 Courtesy: Tom Briglia/PhotoGraphics
It's safe to say Juan Pablo Galavis didn't get the warmest reception when he popped into Atlantic City this weekend.
The Bachelor star arrived at Harrah's Resort and Casino Friday night with his ladylove Nikki Ferrell, after flying in to Philadelphia where they spent the afternoon Saturday. Then, they headed back to Atlantic City in time for Galavis to hit the carpet at Harrah's Pool After Dark nightclub, which he was scheduled to host.
Although he was all smiles as he posed on the red carpet, a source tells E! News when the reality star headed inside the pool party and got on the mic to greet everyone, the crowd's reaction to him was mixed.
Some people clapped and cheered from him, but there were many others that booed—some of whom were booing so aggressively that they were escorted out of the party.