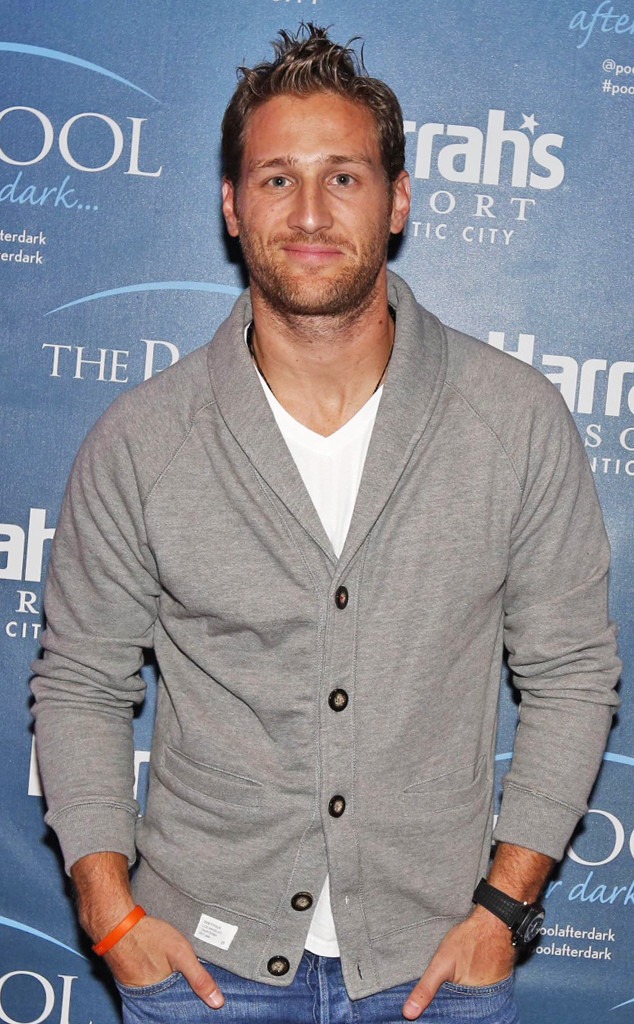 Courtesy: Tom Briglia/PhotoGraphics
It's safe to say Juan Pablo Galavis didn't get the warmest reception when he popped into Atlantic City this weekend.
The Bachelor star arrived at Harrah's Resort and Casino Friday night with his ladylove Nikki Ferrell, after flying in to Philadelphia where they spent the afternoon Saturday. Then, they headed back to Atlantic City in time for Galavis to hit the carpet at Harrah's Pool After Dark nightclub, which he was scheduled to host.
Although he was all smiles as he posed on the red carpet, a source tells E! News when the reality star headed inside the pool party and got on the mic to greet everyone, the crowd's reaction to him was mixed.
Some people clapped and cheered from him, but there were many others that booed—some of whom were booing so aggressively that they were escorted out of the party.
Seth Browarnik/WorldRedEye.com
"One couple in particular was harassing him and trying to get too close," the source said. "There was a heated exchange and they, too, were asked to leave."
On top of that, Galavis was originally seated at a VIP table near the stage until someone threw an aluminum beer can at him. Then, he moved to a more private, enclosed cabana.
But the heckling didn't stop there. A drink was also spilled on him as he walked through the crowd at one point, prompting him to return to his cabana.
For the most part, Ferrell missed all of that action, since she didn't come down to join him until about 2:15 am. And after a bit of handholding and kissing, she had a couple of vodka cocktails and they quickly left the club together around 2:45 a.m..
Galavis and Ferrell were last spotted meeting up with Marriage Boot Camp stars Jim and Elizabeth Carroll earlier this month while enjoying some grub at the Rusty Pelican restaurant in Miami.