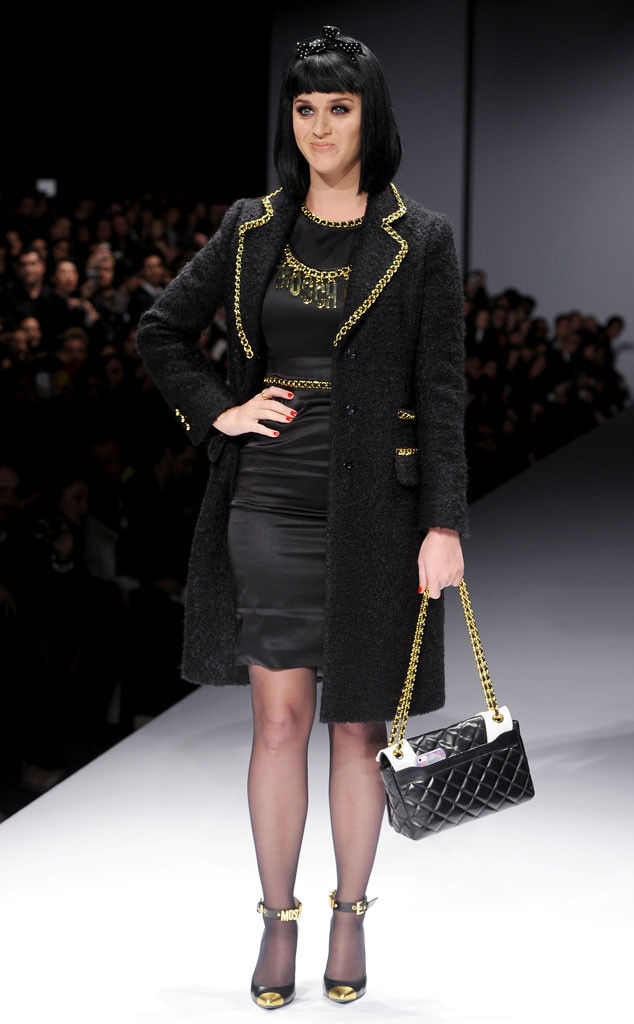 Jacopo Raule/Getty Images
John Mayer, who?
We're happy to report that Katy Perry is doing more than just fine since splitting up late last month with the "Your Body is a Wonderland" singer.
As we first told you yesterday, the pop music princess has plans to change her hair color to "slime green."
But that's not the only new thing Perry has going on.
She's decided to dive into what can potentially be a very expensive hobby with the help of Beverly Hills gallerist Marc Selwyn.
"I'm going to slowly become an art collector," Perry told me at MOCA's 35th Anniversary Gala Presented by Louis Vuitton. "Today, we had an all-day art crawl. We got to see some private collections from some people's homes and then we went to a couple of galleries."
She saw works by Pablo Picasso, James Turell, Roy Lichtenstein and Jeff Koons, among others. "What I'm really drawn to is modern contemporary art and pop art, of course," Perry said. "Also some key photography. I've always loved Cindy Sherman and today I got interested in Lee Friedlander…This is all brand new. I'm really interested in having an art history education."
But she won't have much time to go gallery hopping come May. Perry launches her seven-month Prismatic world tour on May 7 in Belfast.
"I'm challenging myself again, pushing my limits as I do, as a Scorpio does," she said. "I'm very excited because I believe this is my best work yet as far as live performances. It's going to be just as colorful and fun as before, but it's obviously not based on candy. It's grown-up. It's more mature."
Dianna Agron was also at MOCA. Watch the video below to see what the Glee star told us about her rockin' Louis Vuitton dress.
Watch:
Dianna Agron Has a Curfew?