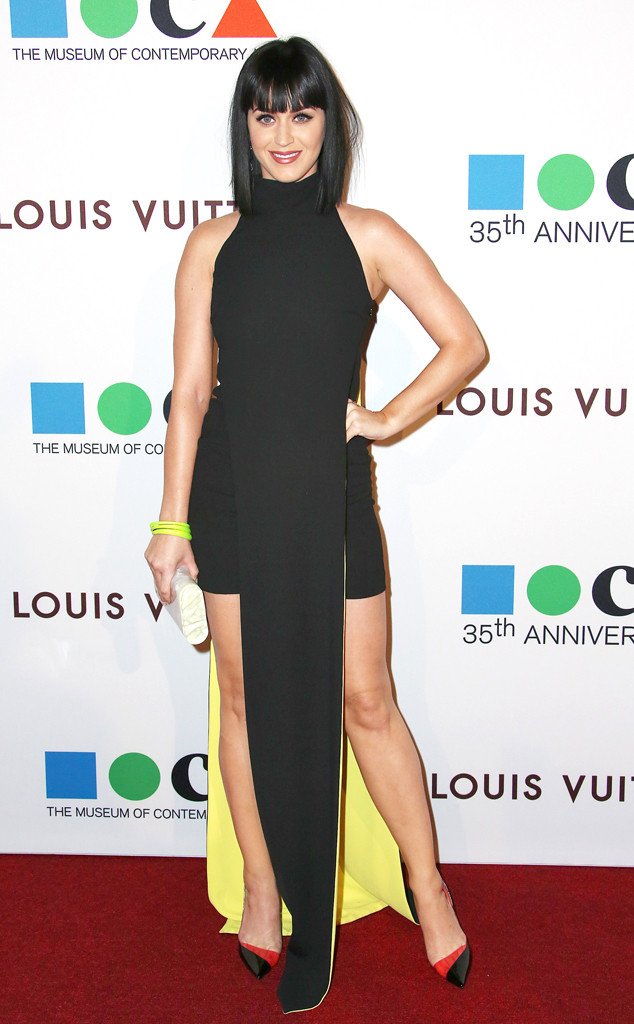 Annie I. Bang /Invision/AP
Katy Perry is at it again.
The "Roar" singer told me last night that she is changing her hair color today to..."slime green!"
"I've wanted to go slime green for a long time," she said at the Museum of Contemporary Art, Los Angeles' 35th Anniversary Gala presented by Louis Vuitton. "It's spring time and I think it's time to freshen up my look."
Perry has been sporting jet black locks for awhile now, but through the years, she's dyed her hair pink, electric blue, purple and red.
"I'm really excited about slime green, but I hope my hair doesn't fall out," she said.