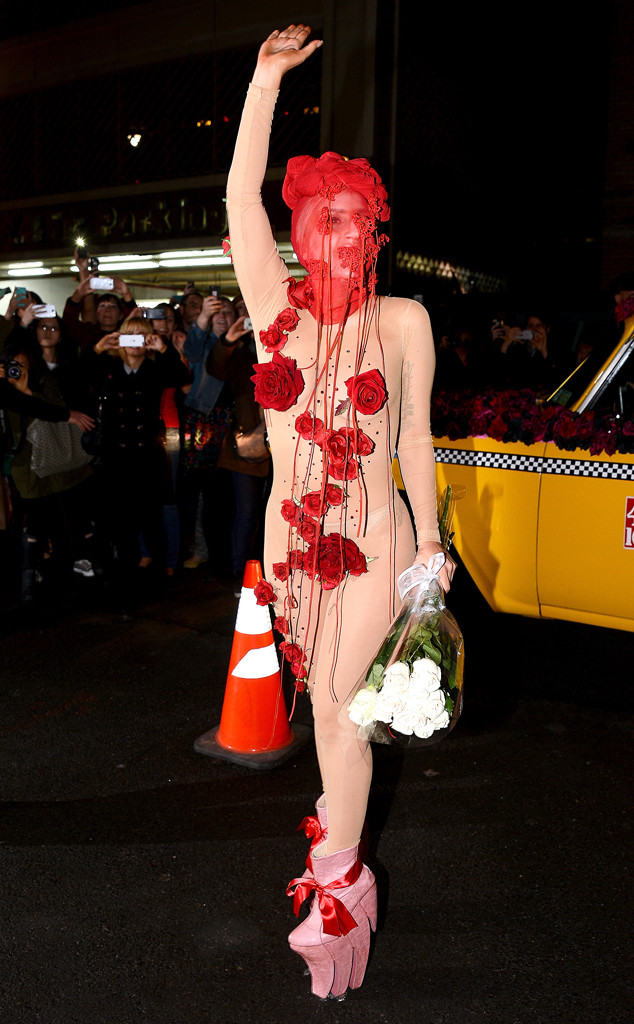 Theo Wargo/Getty Images
Lady Gaga came about as close as possible to wearing nothing but her birthday suit to the Roseland Ballroom Friday.
The pop star, who's celebrating her 28th birthday by kicking off a seven-night engagement at the famed New York City venue, got out of a rose-festooned taxi wearing nothing but a (are you surprised, yet?) sheer body stocking with strategically placed roses covering her breasts and naughty bits.
We'd say top and tail, but you could totally see her butt. Graphic nudity was prevented by the flesh-colored G-string she wore and the aforementioned clusters of roses—though she only had one sole bloom poking out of her behind.
How very Cher.