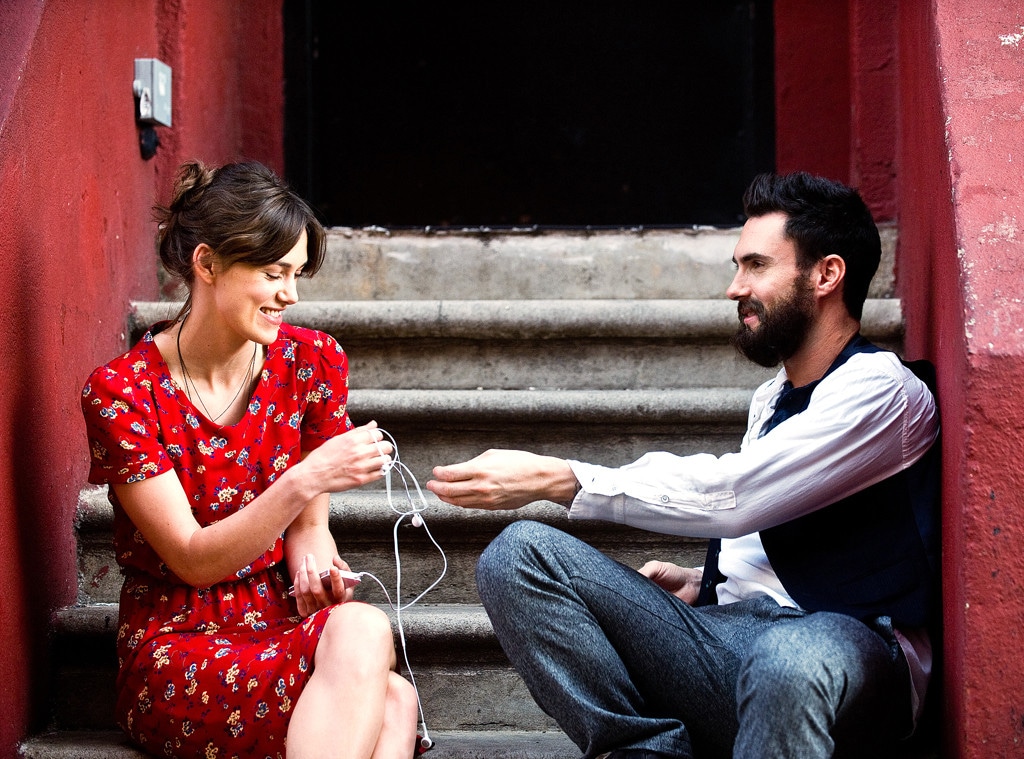 The Weinstein Company
The Sexiest Man Alive is about to set the silver screen on fire! 
Adam Levine is making his move from the rock-star stage to playing a rising rock star on the big screen in Begin Again, for which he stopped by the Today show this morning to introduce the trailer.
The clip opens with Mark Ruffalo as an alcoholic music executive getting fired from his record company, while the Maroon 5 frontman's character is dumping  his singer-songwriter girlfriend, played by Keira Knightley, soon after their arrival in New York City to pursue their music careers together.
The original title of the romantic dramedy was Can a Song Save Your Life? and the sneak peek seeks to answer this question by showing the duo of Ruffalo and Knightley teaming up to record an album in different daring locations around the Big Apple. Throughout, their relationships and careers seem to flourish and they...
Begin again, of course.
And we get to see Levine doing what comes naturally—look sexy while crooning on stage, singing in a studio and accepting an award. We also get to see him try to win his girl back as she begins the ascent to stardom. 
Don't miss Levine's former Voice costar CeeLo Green stealing a few scenes in a cameo!
(E! Online is a member of the NBCUniversal family.)