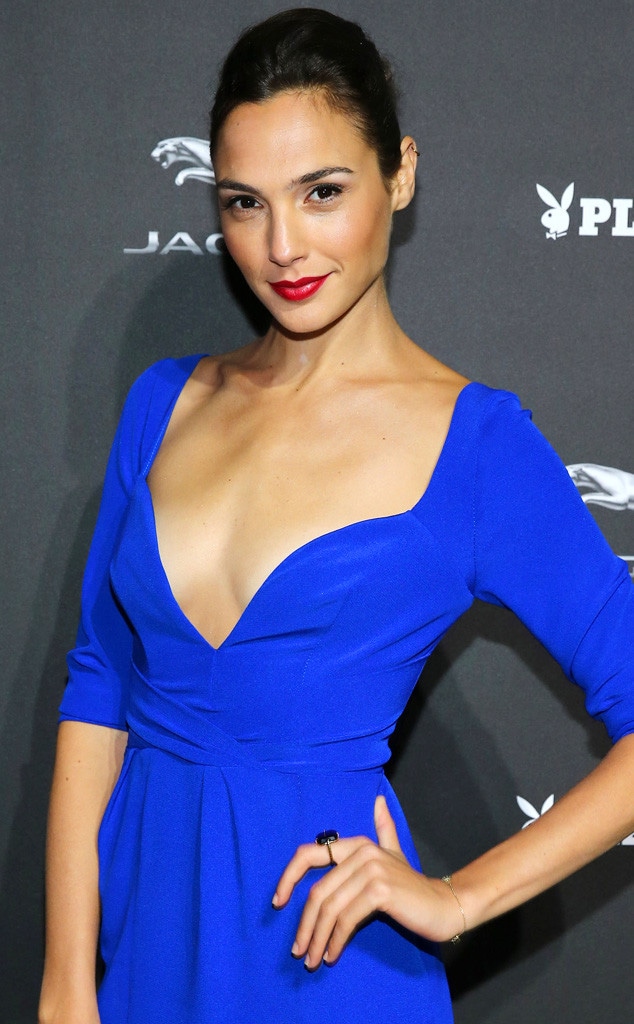 Neilson Barnard/Getty Images for Jaguar
When you land a role like Wonder Woman, you better believe you have to be in the best shape…ever!
Fast & Furious beauty Gal Gadot snagged the coveted superhero role in the upcoming Batman-Superman movie.
How does the 28-year-old former Miss Israel and mother of one maintain her rockin' bod?
"I just keep active—everything that's challenging me, everything that I feel like doing," Gadot told me the other day at a dinner for VineVera skin care (she's their global ambassador) at Sadie Kitchen and Lounge in Hollywood. "It's not like I'm only TRX or Pilates. I do sports."
TRX does happen to be her favorite "because everything's working your whole body," she said. "I do cardio, but I don't like it as much. I'd rather do weights."
Of course, Gadot's diet is also key. "I try to eat healthy," she said. "But sometimes though, I eat cheeseburgers. That's good for the soul. I make sure to balance everything out. I drink tons of water."
No surprise, but Gadot is forbidden to talk about her Wonder Woman role or anything about the Zack Synder-directed movie.
The film has been shrouded in secrecy. What we do know is they should start shooting any day now with Henry Cavill returning as Superman. Ben Affleck plays Batman, while Jesse Eisenberg takes on the role of Lex Luthor.