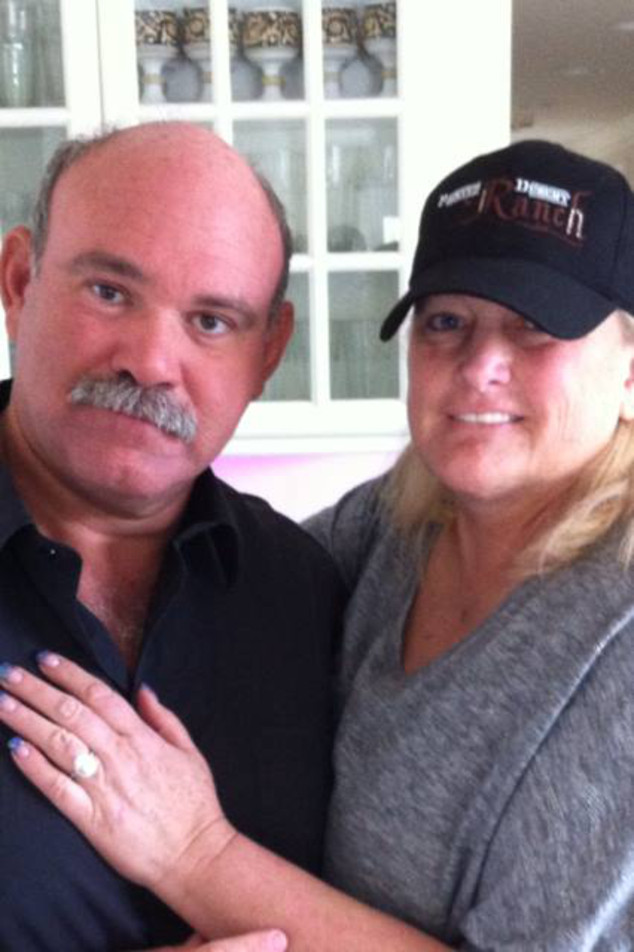 Facebook
UPDATE: A source tells E! News that Debbie Rowe and Marc Schaffel have been planning their engagement for a long time. The insider adds that the two have been together for a while and have been actively discussing marriage.
It turns out that Rowe only got her ring today and was so excited that she posted a photo on Facebook right away before telling everyone.
"There hasn't been an official announcement" to friends and family, our source told us. "They wanted to take it slow and there's no rush."
________
It's official!
Michael Jackson's ex is engaged to music producer (and close confidant of the late pop icon) Schaffel.
E! News has learned that the two have been "very close friends to many, many years," and "have only recently gotten engaged."
In an ironic twist of fate, it turns out that Michael Jackson worked closely with Schaffel on many projects and has credited him as an executive producer on the song "What More Can I Give."
Schaffel presented Paris Jackson's mom with a gorgeous 3.55-carat diamond sparkler, which she proudly showed off in a recent post on her Facebook page.
"Hangin around with Marc," Rowe wrote as a caption to the happy pic.
In the snapshot, she leans into her fiancé with a huge grin on her face while wearing a black baseball cap and gray T-shirt.
Shaffel recently produced Lance Bass' latest single, where he teamed up with Australian recording artist and DJ-producer Anise K and producer KC Porter for his debut dance pop song "Walking on Air."
Belgium's No. 1 singing sensation Ian Thomas will also be featured on the song for his country's release.
"Listeners from around the world will have the option to hear the various versions and pick their favorites to download from iTunes, whether it is a version that features a well-known local artist from their part of the world or one from a different part of the world," Schaffel told us in an exclusive chat about the former 'N Sync star's upcoming project.
Rowe was previously married to the "Bad" singer after they exchanged their vows in an intimate ceremony at the Sheraton on the Park Hotel in Sydney on Nov. 13, 1996.