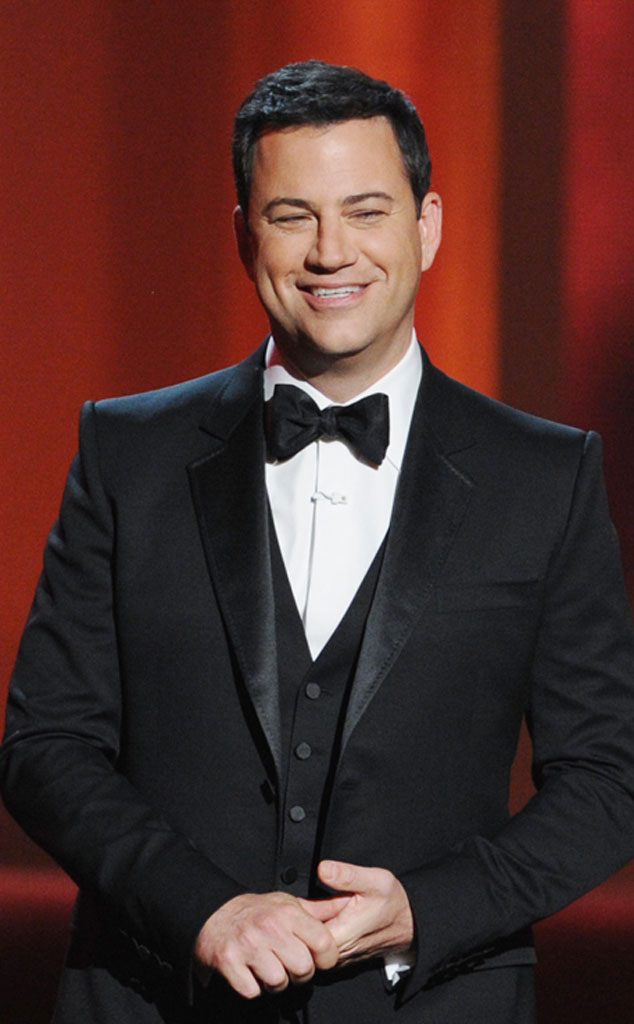 ABC/TODD WAWRYCHUK
There's only one Jimmy Kimmel, but there are plenty of Jimmys in the world.
Long before he hosted his own late-night show on ABC, the comedian hosted radio shows in Las Vegas, Seattle and a number of other cities. "I worked in a station once where there were two other disc jockeys named Jimmy. So I became Chris Kimmel. I didn't hate it. Then I was Jimmy again. Chris Kimmel. I'd still answer to it," Esquire's April 2014 cover boy recalls. "But in the end, I'm a Jimmy."
As luck would have it, he's not the only Jimmy in late night, either. Kimmel didn't like The Tonight Show's previous host Jay Leno, but he gets along with Leno's successor. "My only complaint about Jimmy Fallon is the first name: Jimmy. People get us mixed up all the time. No one remembers which Jimmy is which," he says. "Or they think I'm him, which can only make you feel like you should be him."