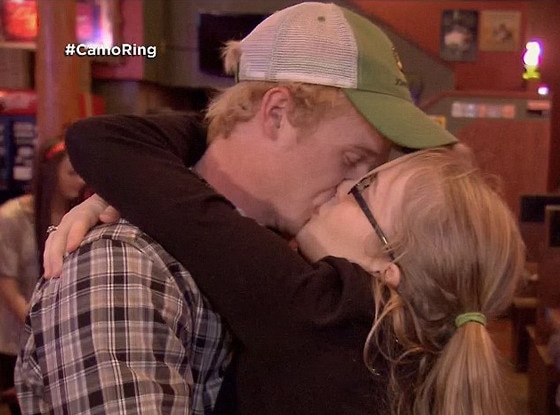 TLC
Here comes a Honey Boo Boo wedding!
On last night's episode of Here Comes Honey Boo Boo (who knew it was still on TV?), Alana Thompson's older sister Anna Shannon got engaged to her boyfriend Michael—and you better believe he popped the question "redneck style."
The whole thing went down at the annual Tallapossa Possum Drop on New Year's Eve (seriously). Michael popped the question with a cheese pizza that read "Marry Me?" And if you haven't guessed already, Anna couldn't help but say yes before planting a giant kiss on her boyfriend of one year.
How romantic.
Before proposing, Michael asked Mama June and dad Sugar Bear for permission, old-fashioned style.
Anna already has a baby daughter named Kaitlyn from a previous relationship. Anna gave birth to little Kaitlyn on a September 2012 episode of the TLC show.
"Her and Kaitlyn...I love them with all my heart, I wouldn't trade them for nothing," Michael said on last night's episode.