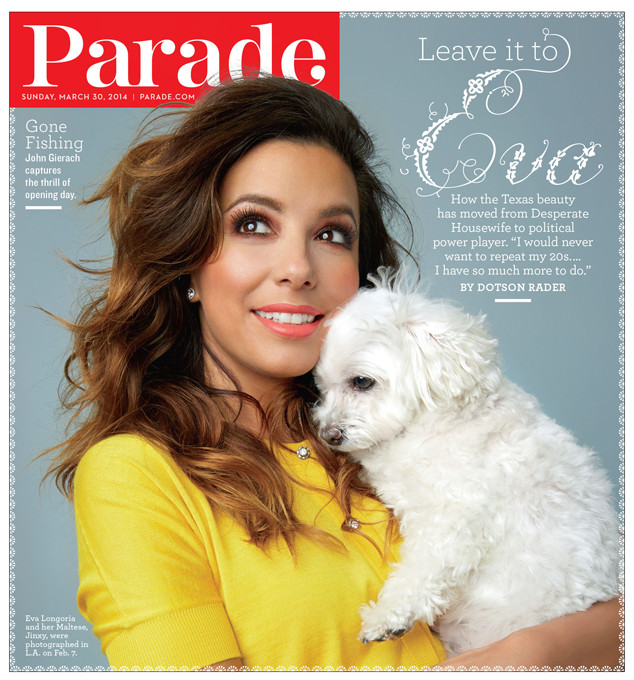 Parade Magazine
Eva Longoria would love to have a child some day, but that does not mean she will have a have a baby on her own.
The actress appears on the cover of Parade and opens up about her future family plans as well as her latest projects.
"I've always wanted a family," the Devious Maids producer tells the magazine. "I believe in family. But children are a product of love. So I don't think I'll go off and have a baby by myself. I do not have that need to procreate."
As for getting older—the Texas beauty recently celebrated her 39th birthday—Longoria would "never want to repeat" her 20s and has no worries about aging.